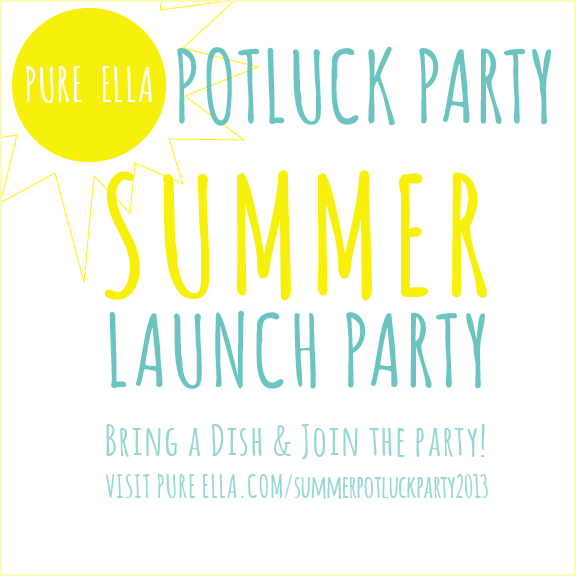 Do you feel the heat coming on? Are you feeling that warm breeze, flip flops, sand under your toes… Ice cream pops, cold drinks and short skirts… Fresh vibrant vegetables and fresh vibrant fruit, picking berries and eating them straight from the bush… It must be Summer!
Hello and welcome to this week's
SUMMER LAUNCH PARTY!
Bring a dish and Join the Pure Potluck Party!
Just a reminder we're focusing on plant-based, egg-free dairy-free and meat-free dishes as well as gluten or wheat free dishes. Some exceptions apply such as using honey or ancient grains that have gluten like spelt and kamut which are very healthy. Recipes should be all natural, with no refined sugar and with no processed ingredients, no preservatives or artificial colours of flavours.
We're just leaving to the beach for a 3 day camping trip so this officially marks our beginning of the Summer! But next week we have the long weekend both for Canada Day and the 4th of July – so please share all kinds of recipes perfect for those events too ;)
Come and welcome Summer with me ;) xo Pure Ella