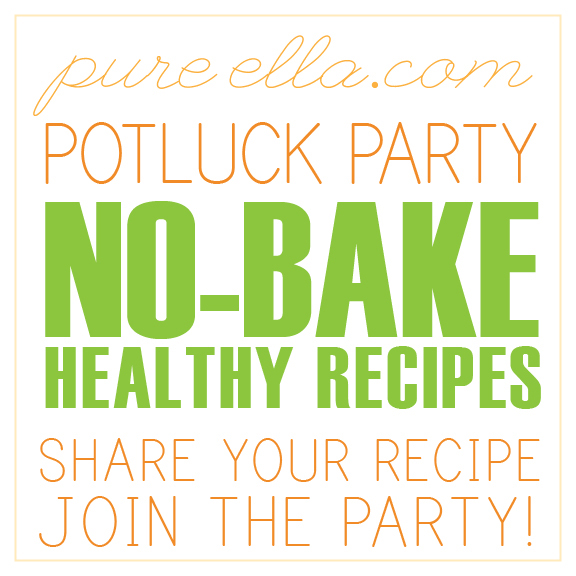 Welcome to the dog days of summer. We're hitting record highs of the season and as I write this, I'm busting the AC during another heat wave.
I love summer, but this is a too hot even for my patient heat-loving body. If you're not soaking in the pool right now, hopefully you're cooling off in some other way like with a homemade ice cream or a tall drink of iced lemonade.
But what to eat in this heat? For us it's too much heat and sweat to turn up the stove and it's even too hot to stand outside in the heat by an even hotter grill. Although, that would be lovely too ;)
What to eat? How about no-bake, no-cooking required food? Something raw, something naturally cold, cooling and refreshing? Yes, summer food can be very fresh and delicious without even turning on the stovetop! I hope some of these recipes will inspire you to not bake or cook this season! Do I hear a cheer for that kind of delicious food? Yes!!! ;)
So, let's kick off this week's….
NO-BAKE POTLUCK PARTY!
BRING A DISH AND JOIN THE PURE FUN!
Just a reminder we're focusing on plant-based, egg-free dairy-free and meat-free dishes as well as gluten or wheat free dishes. Some exceptions apply such as using honey or ancient grains that have gluten like spelt and kamut which are very healthy. Recipes should be all natural, with no refined sugar and with no processed ingredients, no preservatives or artificial colours of flavours.
Wishing you all a wonderful weekend everyone! And please, don't even bother to bake or cook – just eat some of these delicious dishes ;)
xo Ella