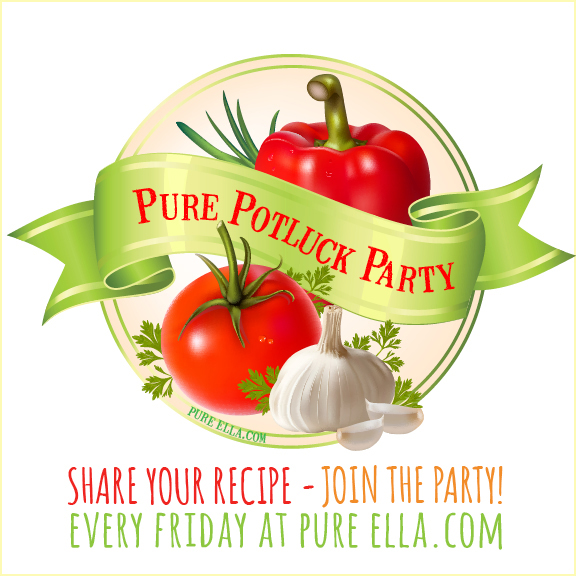 Hello my friends! TGIF! Happy Friday!
Let's have some fun already – the weekend is here (almost) and I am so looking forward to this weekend! There's really nothing crazy happening but just getting a break from all the routine is the best part, isn't it?
Isn't Fall the best time for FOOD?! Is it not? I love a good Fall Harvest and I also love turning on the stove and oven and giving my kitchen that warm comforting feel… that only home cooking can bring.
So, let's kick off this week's….
FALL HARVEST POTLUCK PARTY!
BRING A DISH AND JOIN THE PURE FUN!
Just a reminder we're focusing on plant-based, egg-free, dairy-free and meat-free dishes as well as gluten or wheat free dishes. Some exceptions apply such as using honey or ancient grains that have gluten like spelt and kamut which are very healthy. Recipes should be all natural, with no refined sugar and with no processed ingredients, no preservatives or artificial colours of flavours and organic as much as possible.
Wishing you all a wonderful weekend everyone!
Are you enjoying this change of seasons?
♥
Pure Ella
Back to Blog