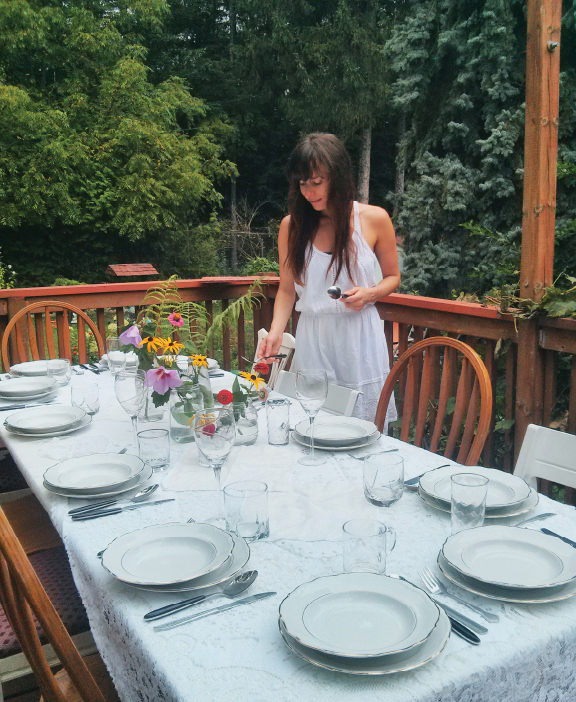 A lovely weekend
bags packed for a three day weekend
at mom's
in a little house
with a great backyard
that holds a Sold sign in the front yard.
This was our last weekend getaway to our mom's house
in the beautiful Niagara Falls.
We left on Friday and visited the falls,
enjoyed the busy buzz of the town,
and watched exciting fireworks.
On Saturday we went for a lovely stroll
in Niagara on the Lake.
It was me and my sister, my daughter and our little nephew.
Busy with the kids in tow – but so much fun!
We stopped by a local fruit and vegetable stand on our way back.
We picked a load of fresh picked goodies there…
a short drive later, we stopped at a vinyard and admired some bountiful grapes on the vines.
That evening was magic:
bonfire in the backyard, guitars playing, singing, talking and making new friends.
Time just stopped and I felt like I wanted to just sit back and smile and enjoy this moment forever….
It was the best day full of fun and laughter…
I haven't had a weekend with my sister in a long time…
We giggled like children (with our mom telling us to stop being so loud! ;)
and stayed up and talked and laughed some more way into the night…
We had some lovely time with mom too…
this is a hard time for her as she'll be packing everything up soon
to move on with the next phase of her life…
at 65 this isn't easy, but it's something that had to be done…
Sunday was our big family reunion.
We made dinner for 14 family members.
Lovely, a bit crazy but lots of wonderful food and people.
When we finally got back Sunday night we were completely exhausted.
Thank goodness for a lazy Monday off to get us to recuperate before school starts for my little big girl…
(although I did hit the mall for a few things which was a big mistake that I'm trying to erase from my memory). #twilightzone #worstthanchristmas
Overall, a beautiful weekend
in Pure Happiness…
Please do share, What's making you happy right now?