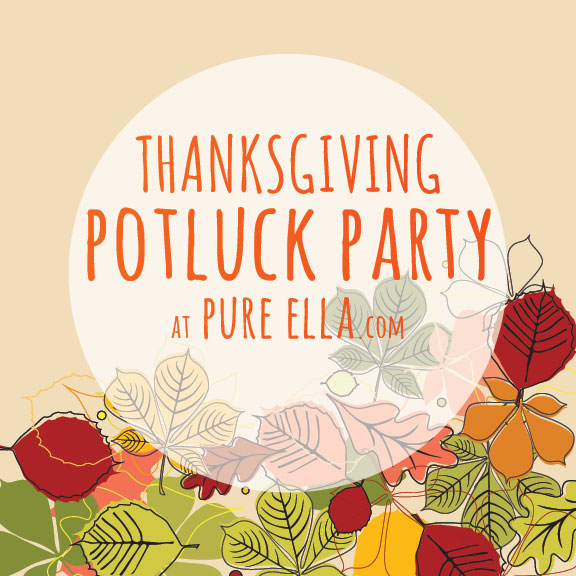 Hello my friends! Happy Friday!!! Thank you all for coming!
This week, let's continue the fun here on the Pure Potluck Party with more fall flavours but this time, let's celebrate Thanksgiving because it's coming up for all our US friends, this will be great time to think of your menu and build inspiration and ideas for your Holiday feast!
Just a reminder we're focusing on plant-based, egg-free, dairy-free and meat-free recipes as well as gluten or wheat free dishes. Some exceptions apply such as using honey or ancient grains that have gluten like spelt and kamut which are very healthy. Recipes should be all natural, with no refined sugar and with no processed ingredients, no preservatives or artificial colours of flavours and organic as much as possible.
Linking up? Thank you! By doing so, you allow Pure Ella permission to share your recipe and photo on other social media such as Pinterest. Please be sure to add a link to your post that you shared this recipe here on the Potluck Party. Thanks!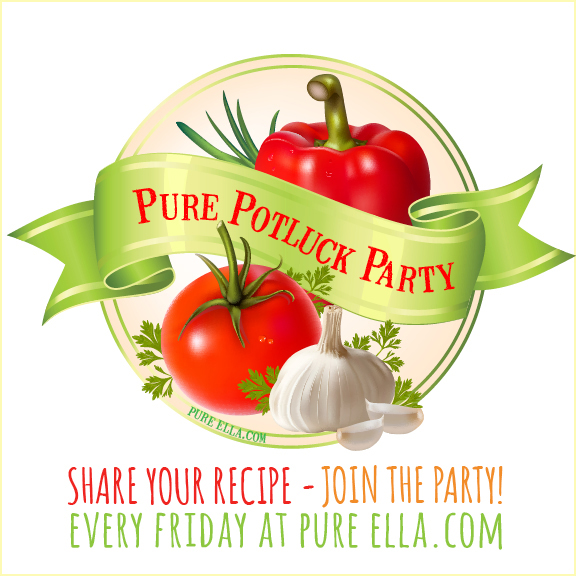 Wishing you all a wonderful weekend!
♥
Pure Ella
Back to Blog