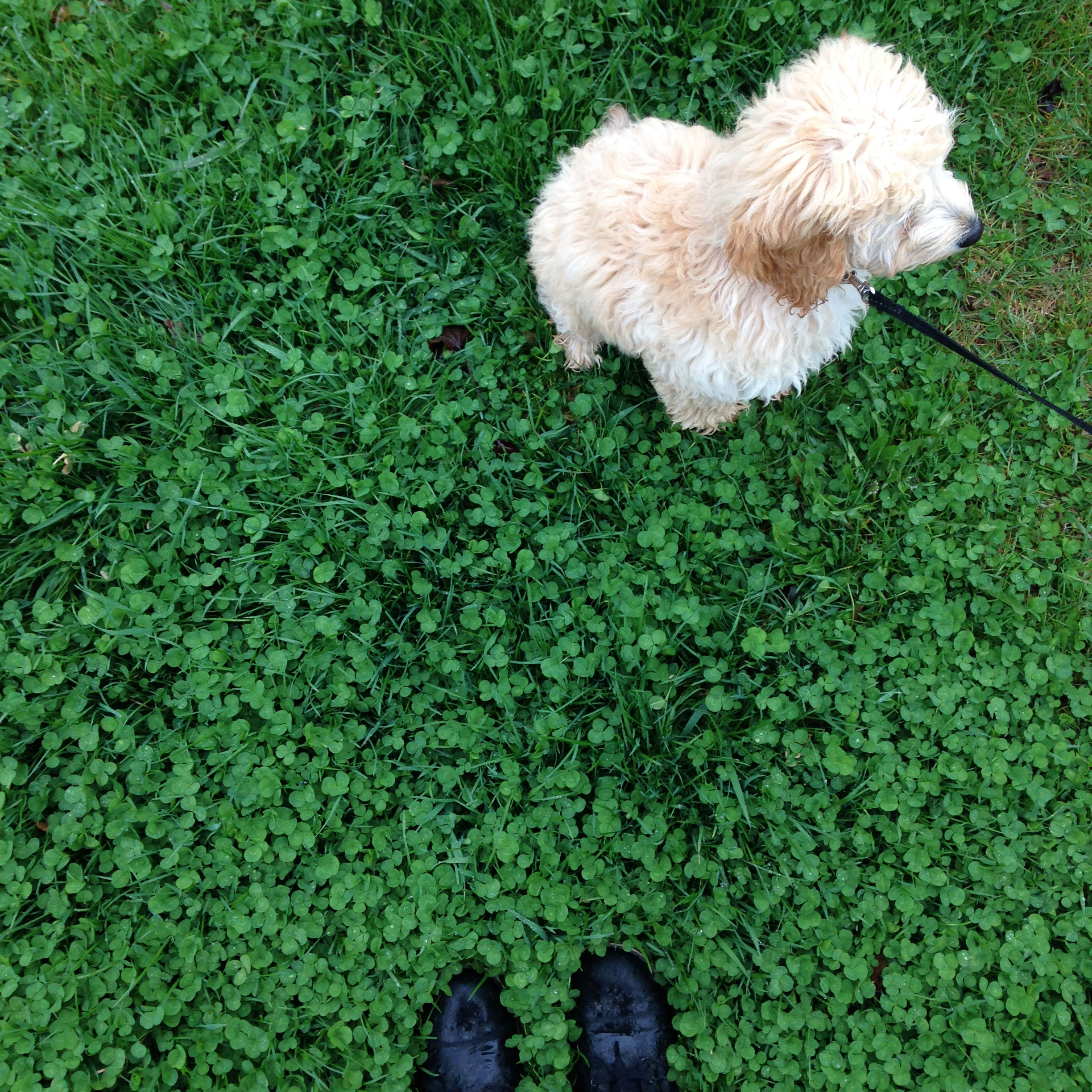 Happy Monday!
So much changes when you notice the good stuff… that green grass, the clovers #feelinglucky, the happy puppy, a relaxing walk in the rain and smiling and saying hello to a few passersby…
(or I could be pissed it's only 6 degrees in May, the dog will get muddy and gross and I'll have to clean her, and I'm cold and wet and my whole body will be tense and I'll get little benefit from being outside and the chit chat with a few of my neighbours only slowed down my morning and I have a crazy to-do list when I get home)
(just writing this negative list made me cringe it's so out of my character)
But it's to make a point that I wasn't always this positive in life ~ I had to learn this the hard way and really put it into practice every day.
When you look for the good and savour it, you don't even notice the bad – it's not like it won't exist but it just won't affect you in a negative way.
It's the same as working at a job you don't love…. you could be miserable and keep focusing how it drains you and you are not fulfilled and can't stop checking how many hours to go till 5 o'clock hits – or you could feel grateful you have a job so that you can make a living, pay bills, buy groceries and be grown-up. If you are passionate about something else, try to find time to nurse that passion so the flame doesn't burn out… you'll feel satisfied and you'll have an outlet to express your creative side which will bring you so much happiness. In the meantime, smile often, connect with people, (quite often working solo is very isolating), learn as much as you can in your job now so that when you do want to explore the job market or start your own business you will have lots of connections and will have great powerful experiences that will take you further in your career and life…
…