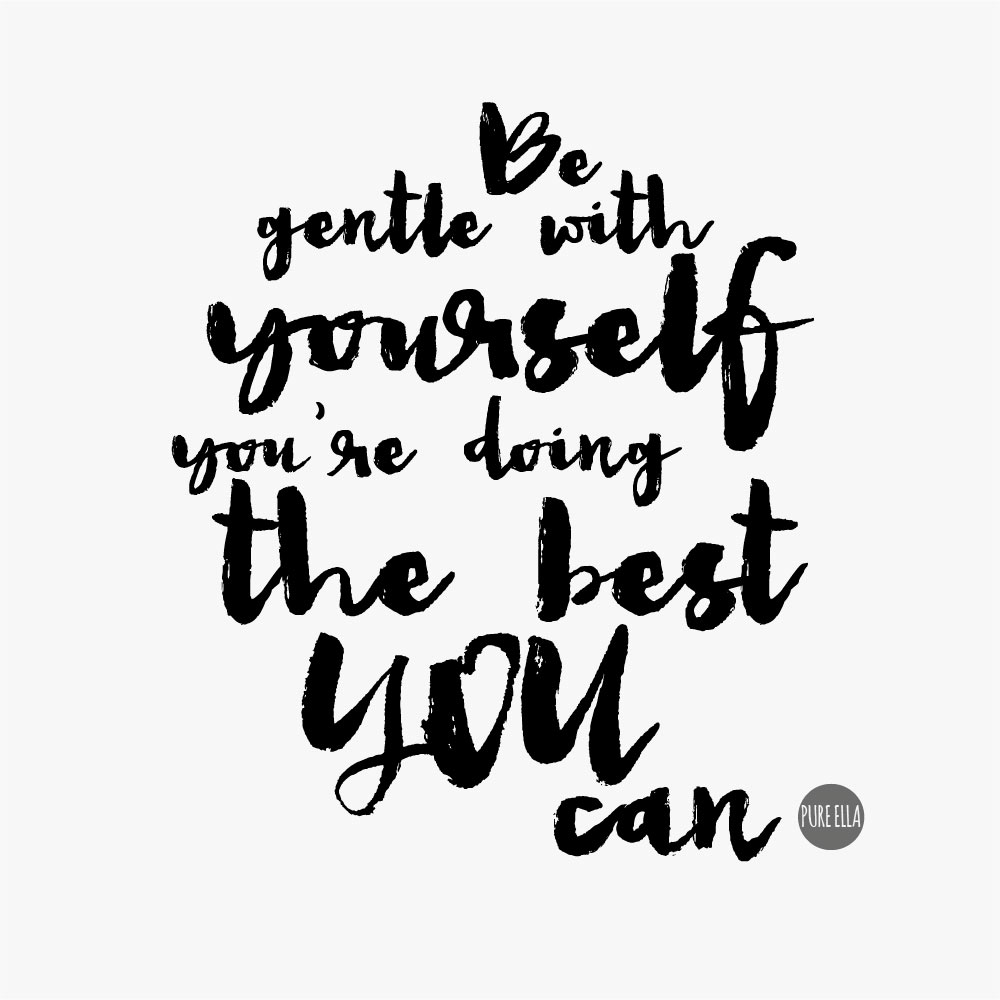 Hey there…. I'm feeling you and you know what, life can be rough sometimes…. be gentle with yourself – you're doing the best you can.
I've been on the rough end of life with a harsh illness and everything around me was falling apart literally… it felt like it was the plague – and everything was going against me and testing me. So although I love to share beautiful happy and healthy recipes, sometimes I can't help to share a little reminder that… it's going to be ok.
Now I feel like although I have so much good going on with the book, my family being healthy and pulling ourselves from so much debt over the years is starting to all be great. But I still find myself struggling sometimes with things. And I'm learning to accept things as they are on a constant basis and improve little things but I noticed that you can't force things. Gentle is, it seems, the only way to succeed.
And the first gentle thing you can do is to take better care of yourself. How about a Good Green Smoothie or a Bye Bye Blues Super-Smoothie?
And just hang in there…. take care of yourself, your health, the people around you and your environment and soon good things will come your way. But you need to put in the work to see any results… but the said work should not cause stress or anxiety or other problems in your life. If it does, maybe it's not meant to be – or maybe this isn't the time… just do your best, always :)
Wishing you a great week ahead. xo