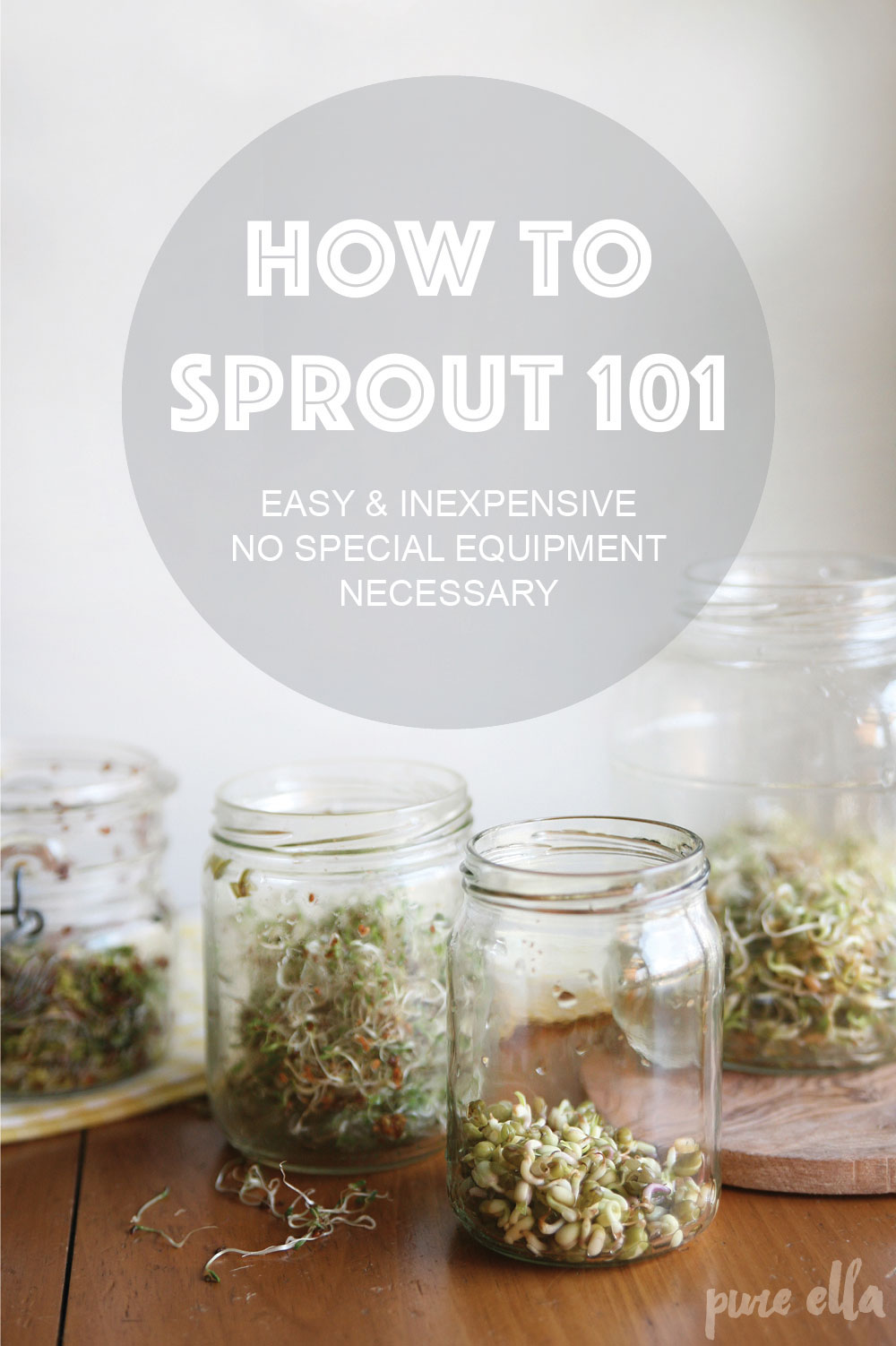 Let's talk sprouts!! Today, I want to share some super simple methods as to How to Sprout at Home easily, inexpensively and with no special equipment necessary whatsoever.
Sprouting is basically boosting the nutrition of simple seeds, grains and beans or lentils for incredible superpowers!! You literally boost the nutrition then if you'd eat the seed, grain or bean unsprouted.
Also, it's good to keep in mind that nuts, seeds and beans have a natural agents that protect them from early germination and this is a naturally occurring toxin that can wreak havoc in our digestive system. Soaking and sprouting removes this toxin by replicating germination, which activates and multiplies nutrients (particularly Vitamins A, B, and C), neutralizes enzyme inhibitors, and promotes the growth of vital digestive enzymes.
Sprouting at home is very easy. You really don't need any special equipment (see below), and you can do this with many seeds, grains, and beans or lentils, only the length of time changes. (See below.)
'Equipment' needed :
any large jar will do or mason jar (quart-sized usually is fine)
a small piece of cheesecloth that hangs over the rim of the jar
elastic to secure it in place
HOW TO SPROUT AT HOME:
SOAK: add about 1/4 cup of desired beans, seeds etc. into a large glass bowl or mason jar and pour in twice as much filtered water. (You can cover this with a cheesecloth, but not necessary at this soaking stage)
RINSE: rinse the seeds/ beans thoroughly and drain completely. Return to the jar. (OR simply strain the water through the cheesecloth, then fill with more water, swirl around and pour out. Repeat twice or until the water is completely clear)
INVERT: invert the jar (I like to place the jar onto a dish rack) and lay it at an angle so that air can circulate, and the water can drain off. Allow to sit in indirect light for a few hours a day.
REPEAT: repeat this process once a day. Rinsing and draining, then returning to sit on an angle until the next rinse the next day. (Choose a time that you can stick with so that the rinsing is at the same time every day and you don't forget. For example, every morning.)
WAIT: Check the list below for specific length of time. In 1 to 4 days, the sprouts will be ready. You can eat them as soon as they have little sprouts. When ready, rinse sprouts well, drain, and store in a large glass bowl, covered but not sealed, in the fridge.
ENJOY within 2 to 3 days. Sprouts are a fabulous nutrient-rich addition to raw salads, sandwiches, and wraps, and are also tasty in smoothies, soups, and stews.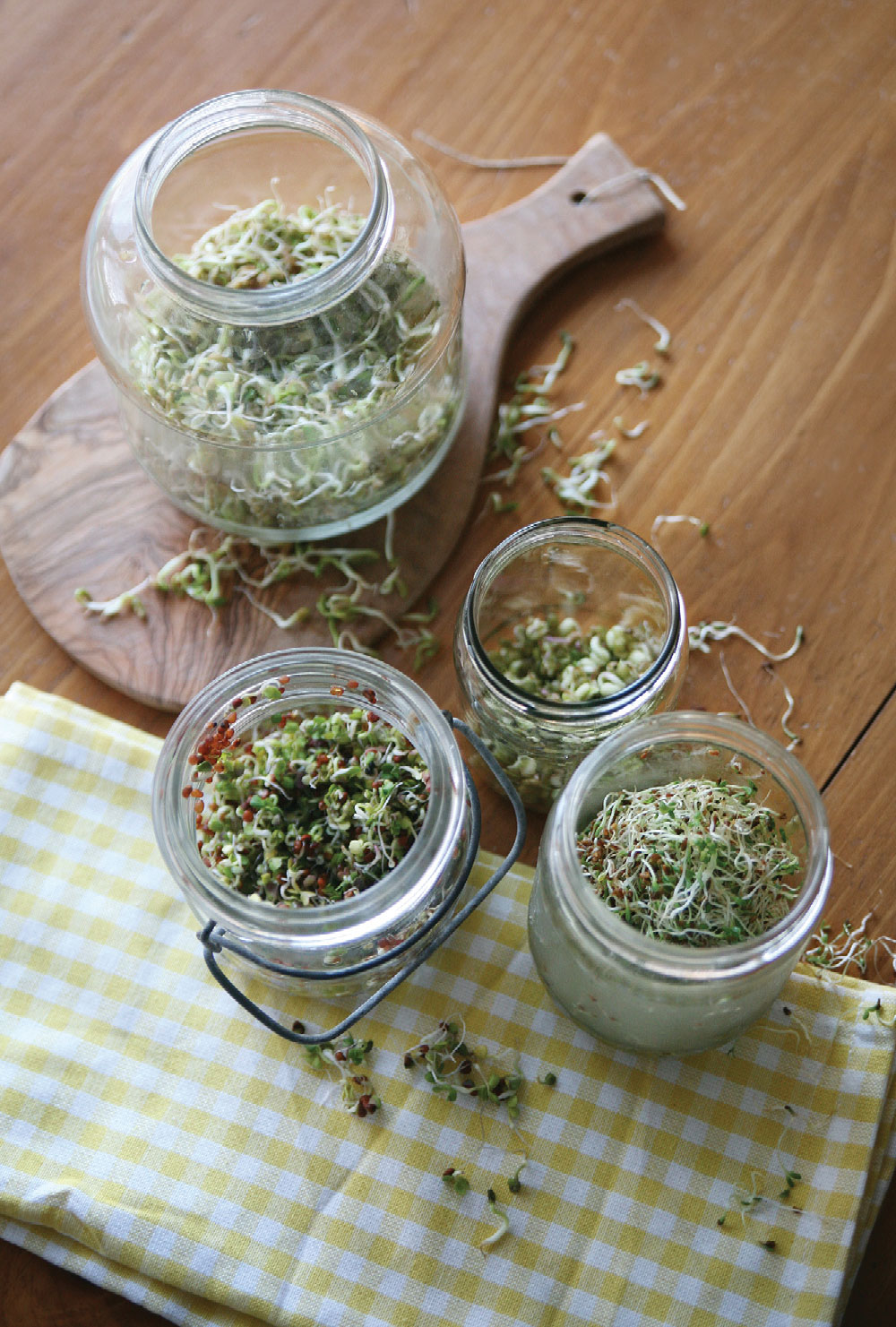 Guide to soaking and sprouting times:
Beans :
Adzuki Beans 8-12 hours (soak) | 4 days (sprout)
Black Beans 8-12 | 3
Lentils 7 | 2-3
Mung Beans 8-12 | 4
Chickpeas/Garbanzo 8 | 2-3
Grains :
Amaranth 8 | 1-3
Barley 6 | 2
Buckwheat 6 | 2-3
Kamut 7 | 2-3
Oat Groats 6 | 2-3
Quinoa 4 | 2-3
Wheat Berries 7 | 3-4
Wild Rice 9 | 3-5
Seeds :
Alfalfa 12 | 3-4
Broccoli 8-10 | 4-5
Radish 8-12 | 3-4
Fenugreek 8-12 | 4-8
(Chia seeds, although popular are actually best eaten as unsprouted, but soaked seeds)
NOTES :
When beans (especially) grow too large and they fill up the jar, I transfer them onto a colander or a sieve that is ceramic or plastic (don't use metal) and then rinse them a couple of times a day, toss around in the colander and place on a dish rack to drain slowly.
You need to use raw beans, grains or seeds.
Ideally, look for organic or at least non-GMO sources whenever possible.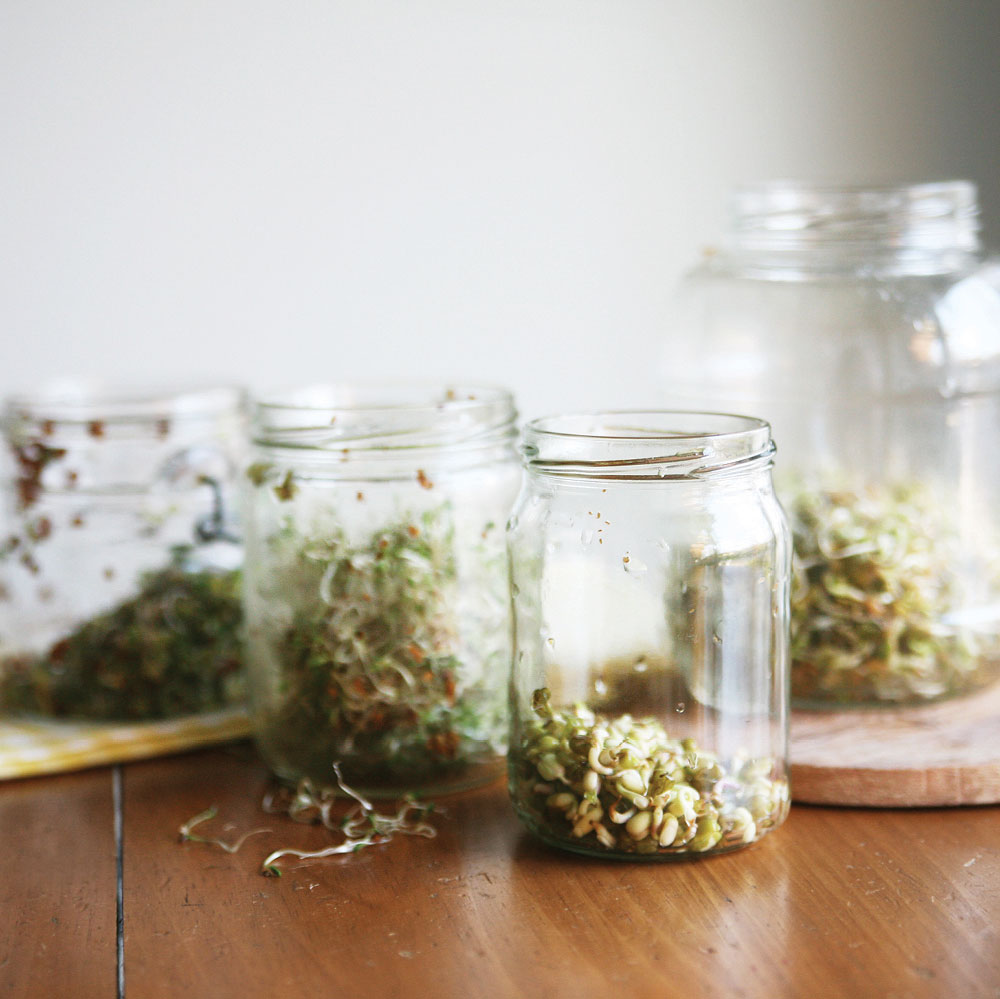 Caution : Sprouts can be subject to contamination which can result in bacterial growth such as E. coli, leading to food-borne illnesses. Look for reputable sources and always clean kitchen equipment properly. Always consume sprouts within a few days, fresh and straight out of the fridge. If signs of mould are visible, discard the sprouts.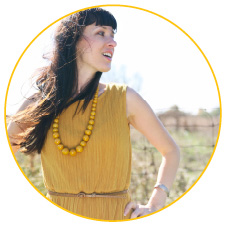 Ella Leché
is a cookbook author ('
Cut the Sugar
'), recipe developer, and photographer/stylist behind Pure Ella; where she shares delicious and healthy recipes. Eating PURE is clean ingredients, whole foods, plant-based nourishment and delicious desserts – with quality ingredients and sweeteners so they're treats with benefits so you won't have to feel deprived or restricted to eat healthier.
Thank YOU for being here!
Follow on social media for daily health & happiness inspiration:

ps. don't forget to share your Pure Ella (PE) recipe creations by tagging them #pureella and
@pure_ella
on Instagram – we repost our favourite photos!