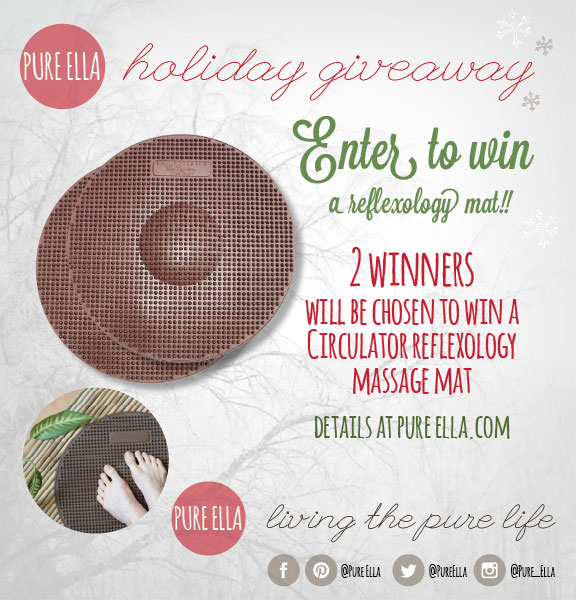 Hello Friends!
It's that time of the year when it's nice to reflect on a good year and give back… ;)
I've decided to treat two of my blog readers to an awesome Reflexology Massage Mat. Together it is a value of over $100 for two mats!
I personally love my circulator – I use it daily and really rely on my wellbeing and wellness from just two minutes on this mat! If you've never tried it (or heard of it) it stimulates the nerve endings on your feet, like a Reflexology session and helps with circulation, increases energy, and promotes wellness by improving your lymphatic system and lymph nodes. Basically, it's one little healing tool!
I already shared my love for it several times here on the blog. It is made in Canada and it is very durable and easy to care for.
Now, let's get 2 of you lucky readers to win!!!
Giveaway is for residents of Canada and the Contiguous United States.
Entry is Easy! Just follow along with the guidelines below!
Contest ends on the 16th of December! And the winner will be announced shortly after. Good luck!