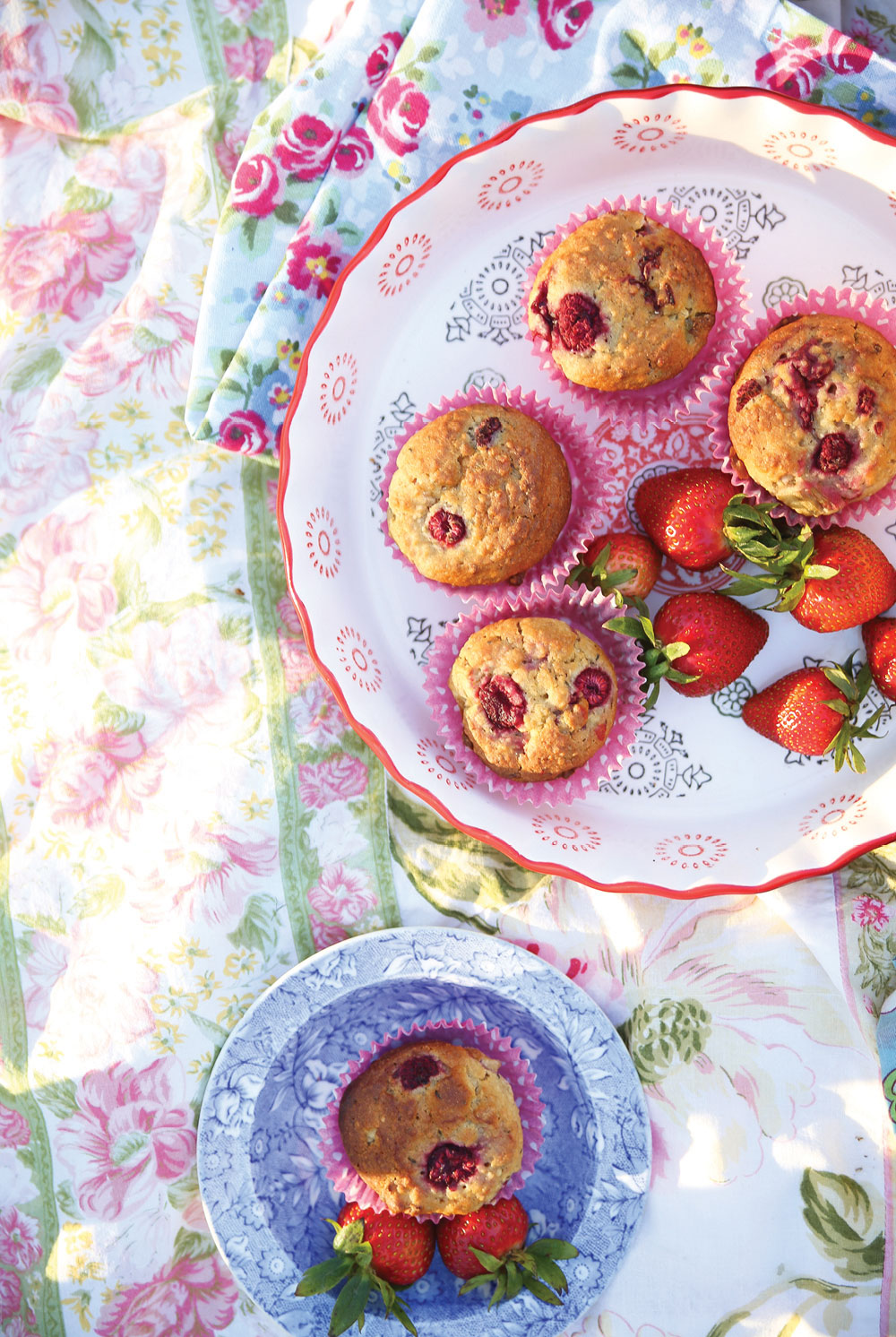 Oh how I love this gorgeous weather we're having… May could not be more prefect… and the best way to enjoy the day is with a lovely picnic in the park ~ yes?
I made these deliciously amazing gluten free vegan Raspberry Lemon Muffins the other day to meet my friend and our kiddos and they were a huge hit! I also made the Quinoa Summer Salad in a Jar for us mamas. We also had fresh organic strawberries as an extra sweet treat!
This is a dessert and a healthy treat all in one! These are also naturally gluten-free and vegan muffins and super amazing with the addition of protein, yes!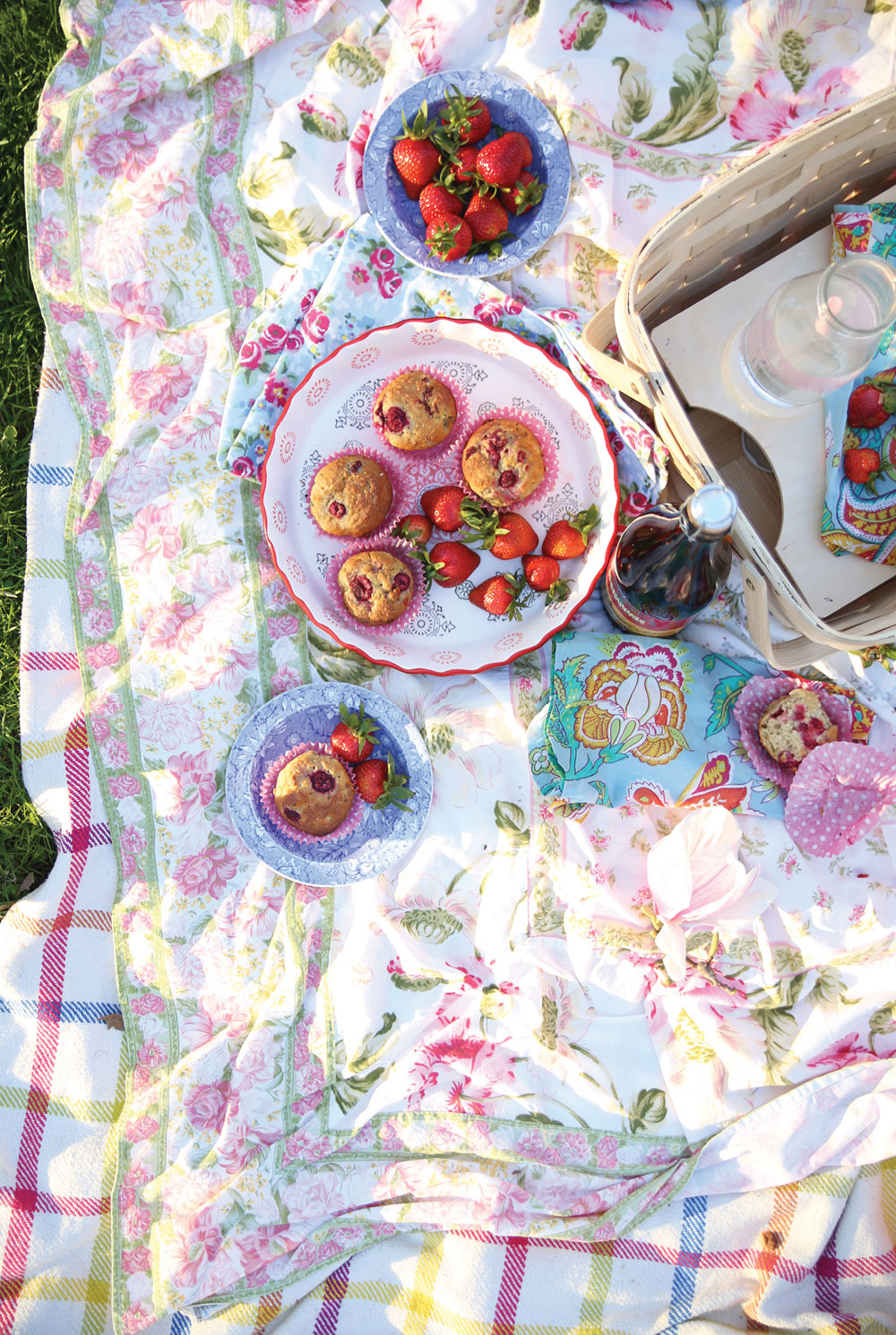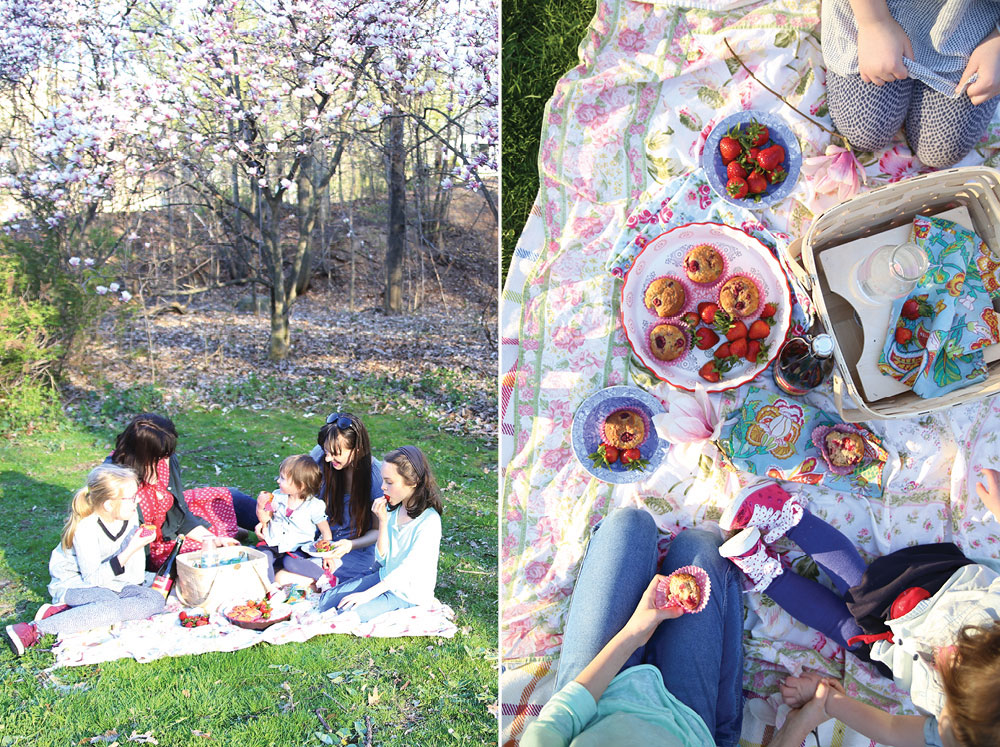 My friend brought a French Raspberry Sparkling Water which was almost like popping a bottle of champagne!
What did we celebrate? Everything: friendship, mamahood, the kids, the gorgeous day and…
great food!
I love having these random little moments of happiness ~ an impromptu picnic with a friend is always a good idea :)
Healthy Raspberry Lemon Muffins
gluten free, vegan, low-sugar
prep time : 10 min cook time : 25 min makes 10-12 muffins
Ingredients :
3 tablespoons chia seeds (optional but add a boost of nutrition)
1/4 cup hot water (use along with chia)
1 1/2 cup all-purpose gluten-free flour OR light spelt flour
1 1/2 teaspoons baking powder
1/4 teaspoon salt
2-4 tablespoons of vanilla protein powder
1/2 cup coconut milk (or other plant milk)
1/3 cup coconut oil, melted OR grape seed oil
1/2 cup unsweetened apple sauce
1/4 cup organic raw cane sugar
1/2 teaspoon natural lemon extract
zest of 1/2 lemon (organic or see notes if not organic below)
Add ins :
1 cup fresh or frozen raspberries
1 medium apple, peeled and chopped OR 1/2 cup rhubarb, chopped (optional)
Directions :
Preheat oven to 350F. and line a muffin pan or use a silicone baking pan.
In a large bowl, whisk the chia seeds with water and set aside.
In a medium bowl, combine the dry ingredients: flour, baking powder and salt and protein powder and set aside.
Add into the chia seed mixture, add in milk, oil, apple sauce, sugar, lemon extract and lemon zest.
Stir to dissolve the sugar for about 1 minute.
Pour in the liquid mixture into the dry ingredients and mix gently to combine the ingredients well.
Stir in raspberries and the chopped apple.
Pour into a muffin pan and fill right to the top for fuller muffins or 3/4 full for smaller muffins
Bake for 25-30 minutes at 350°F or until slightly golden.
Remove from the oven and allow to cool on a cooling rack 15 to 30 minutes before serving.
NOTES : if you're using the zest of a lemon, it's best to make sure you get organic lemons that's because there's a lot of toxins in the waxy coating on regular lemons. If you can't get organic lemons, here is what you should do to help remove a lot of that waxy coating:
fill a cup with boiling hot water and dunk a whole lemon into it.
leave it in for about 10 seconds and remove with a fork or spoon to help you lift without burning your fingers
wipe the lemon while still hot with a paper towel and place back in the water
repeat a few times to get as much of the residue off as possible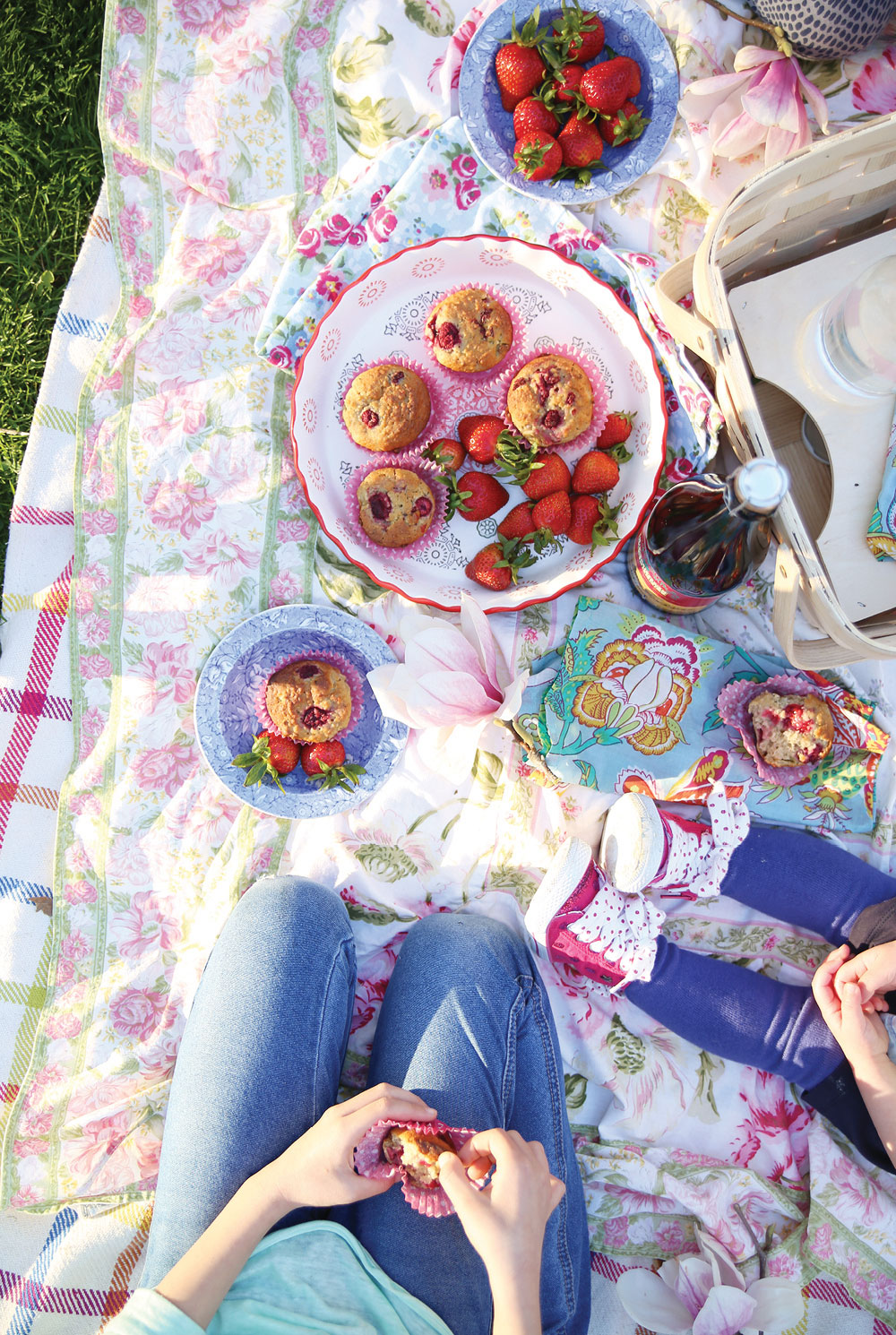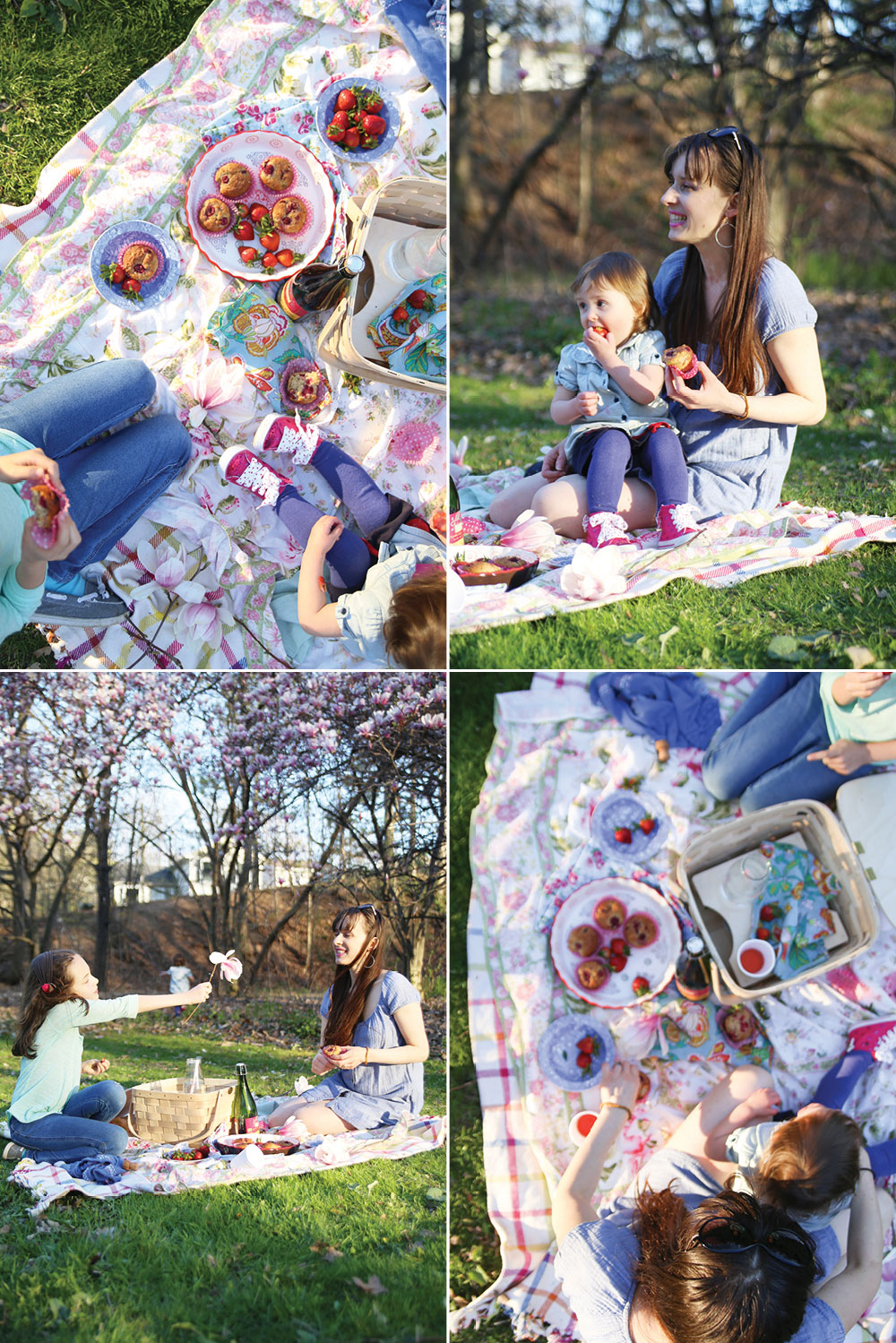 These Raspberry Lemon Muffins were loved by all! From the mamas to the kiddos to the baby (who is no longer a baby because she's turning 2 next week!) basically they are super delicious and so good to have a healthy twist with the chia seeds, using fruit to add extra sweetness and avoiding artificial ingredients and food colouring.
As I learn about healthy eating and want to create meaningful choices for myself and my family, I am often reminded how our food is filled with so much crap – even grabbing a pack of muffins isn't a good choice anymore because I just haven't seen a real-food option in a convenient store. There's a multitude of preservatives and food additives which I just don't want my kids eating. There's a few organic stores around me, but they are a drive away and I've basically learned to bake my own because it's faster and cheaper than going to a store.
If you look at the ingredients here, they could not be simpler. GF flour or spelt flour, apple sauce, plant milk, neutral oil, lemon extract which could even be omitted or replaced with vanilla extract which is more commonly used. Raw cane sugar – a light-coloured organic natural sweetener instead of refined sugar, baking powder… I'm happy I stock these items at home all the time. If you don't – may I suggest you do because they make everyone happy ;)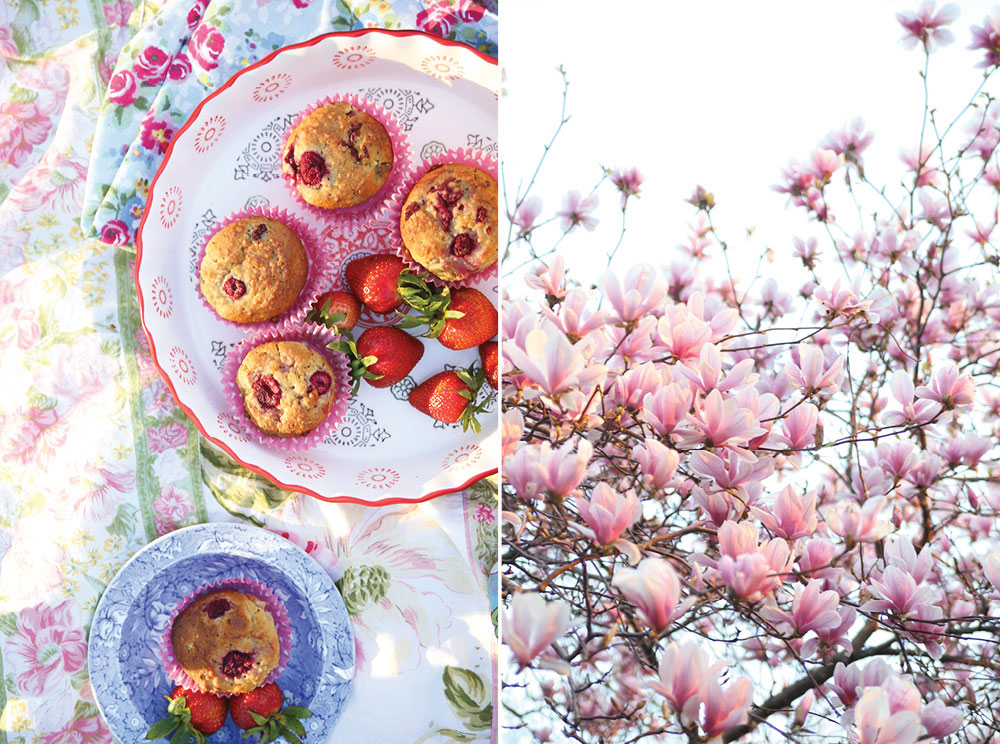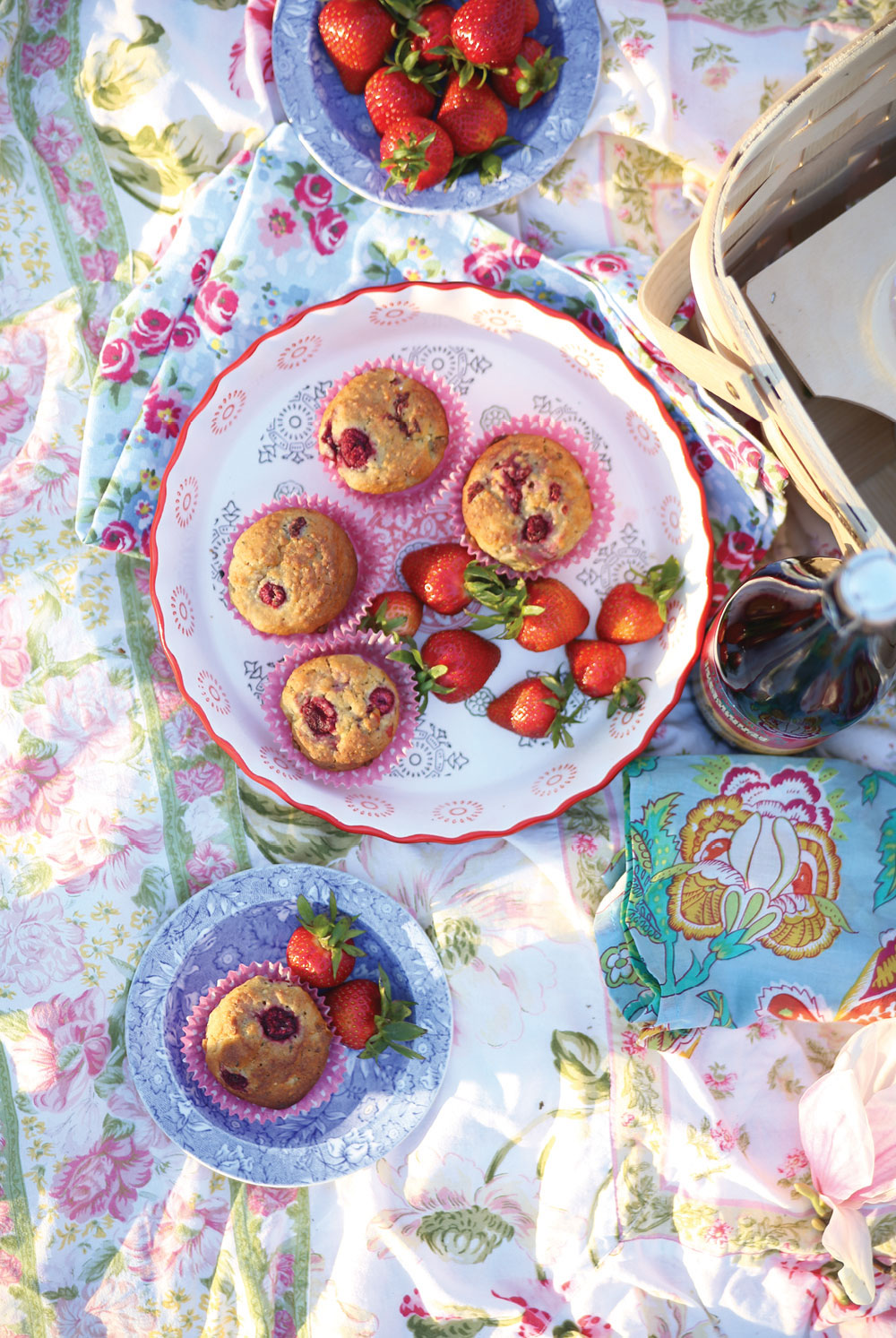 Cut the Sugar Tip:
For these muffins I've actually used raw cane sugar which has a higher glycemic value than say, coconut palm sugar but I wanted a light colour in these muffins, but I only used 1/4 cup of sugar total.
I've also used natural fruit to add extra sweetness like the raspberries, apple sauce and chopped apple.
I've added chia seeds for a nutritional boost so you get more than empty carbs but also magnesium and calcium and so much more.
I've also added protein which is so important in a healthy snack. The protein here is found in the protein powder as well as the chia seeds. Eating regular healthy protein helps you cut sugar cravings as you feel fuller and need less to be satisfied! :)