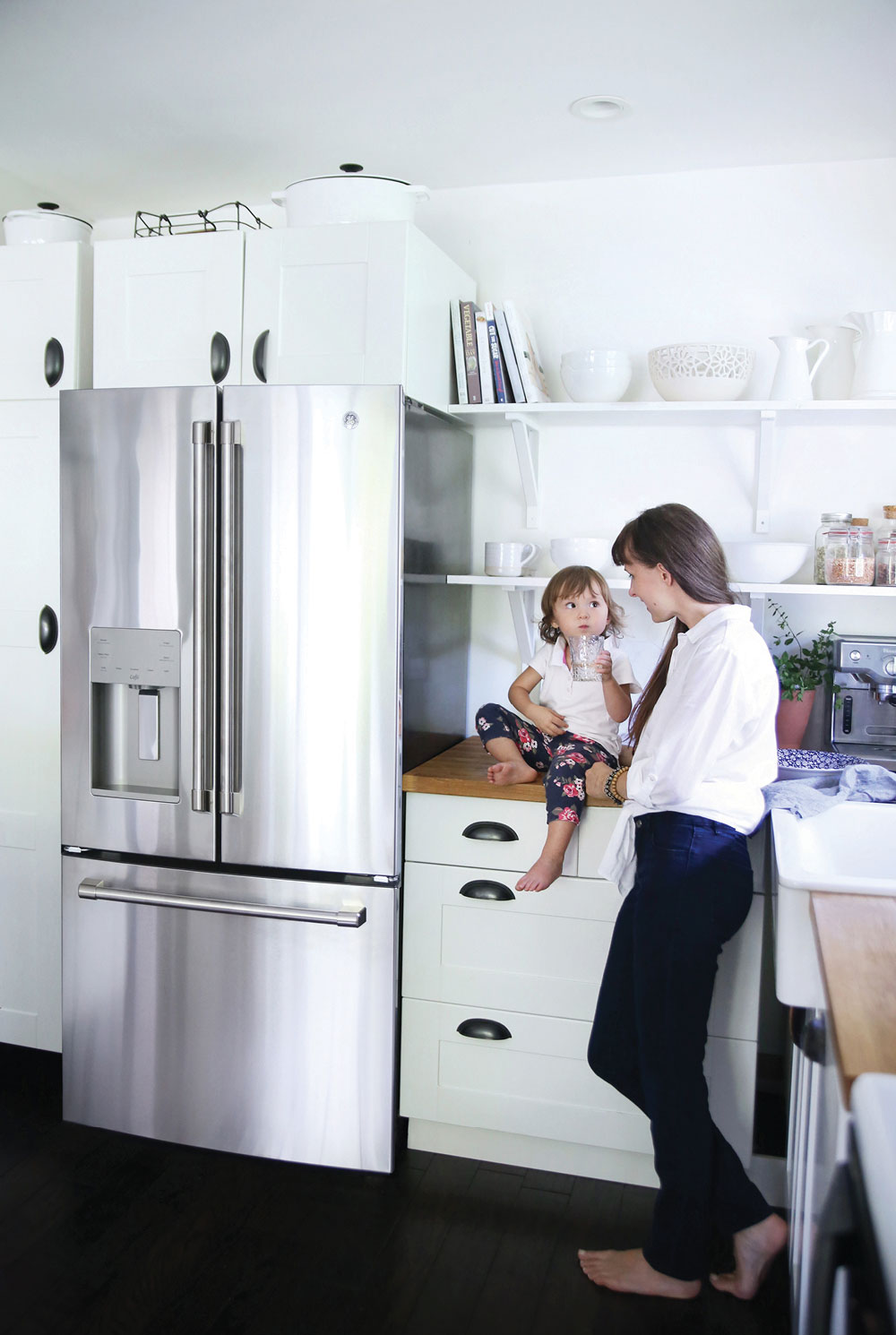 I am beyond excited to share my newest addition to the Pure Ella kitchen! It is a General Electric Advanced Pharmaceutical Filtration Technology refrigerator.
This GE french-door refrigerator is gorgeous AND has me completely stoked on the coolest technology a fridge can offer – an amazing built-in filter that's convenient and health-promoting! This baby is my kind of a fridge!
Did you know that a recent survey found that two in ten Americans' drinking water tested positive for pharmaceuticals. Crazy right? GE Appliances has pioneered what they call Advanced Pharmaceutical Filtration Technology, which removes 15 different contaminants and at least 94 per cent of top five trace pharmaceuticals. Who knew you were drinking things like Ibuprofen and Atenolol (blood pressure medication) in your drinking water?!
I already had my years of shoving pills down my throat and the last thing I want to do is have pharmaceuticals in my body that were never even prescribed to me! And what could be worse than me gulping down pharmaceuticals… is having my kids gulp down pharmaceuticals and other toxins from our water like chlorine, lead and asbestos that are often found in tap water.
Clean water is essential to our wellbeing and health and it's frustrating that we have to question the quality of the water we drink. It's a tough reality and who wants to know they're drinking toxins and fragments of pharmaceutical drugs in their water. But that's reality and being aware of the truth is important. It's also important to know there's options that can remove these impurities and have clean and pure water right at our fingertips :)
What I also love is that my oldest can grab a drink of water all on her own and it's so easy and convenient for her to drink more water. She can't reach the faucet yet, but she can pour herself a glass of water straight from the fridge water dispenser. She now LOVES drinking water! :)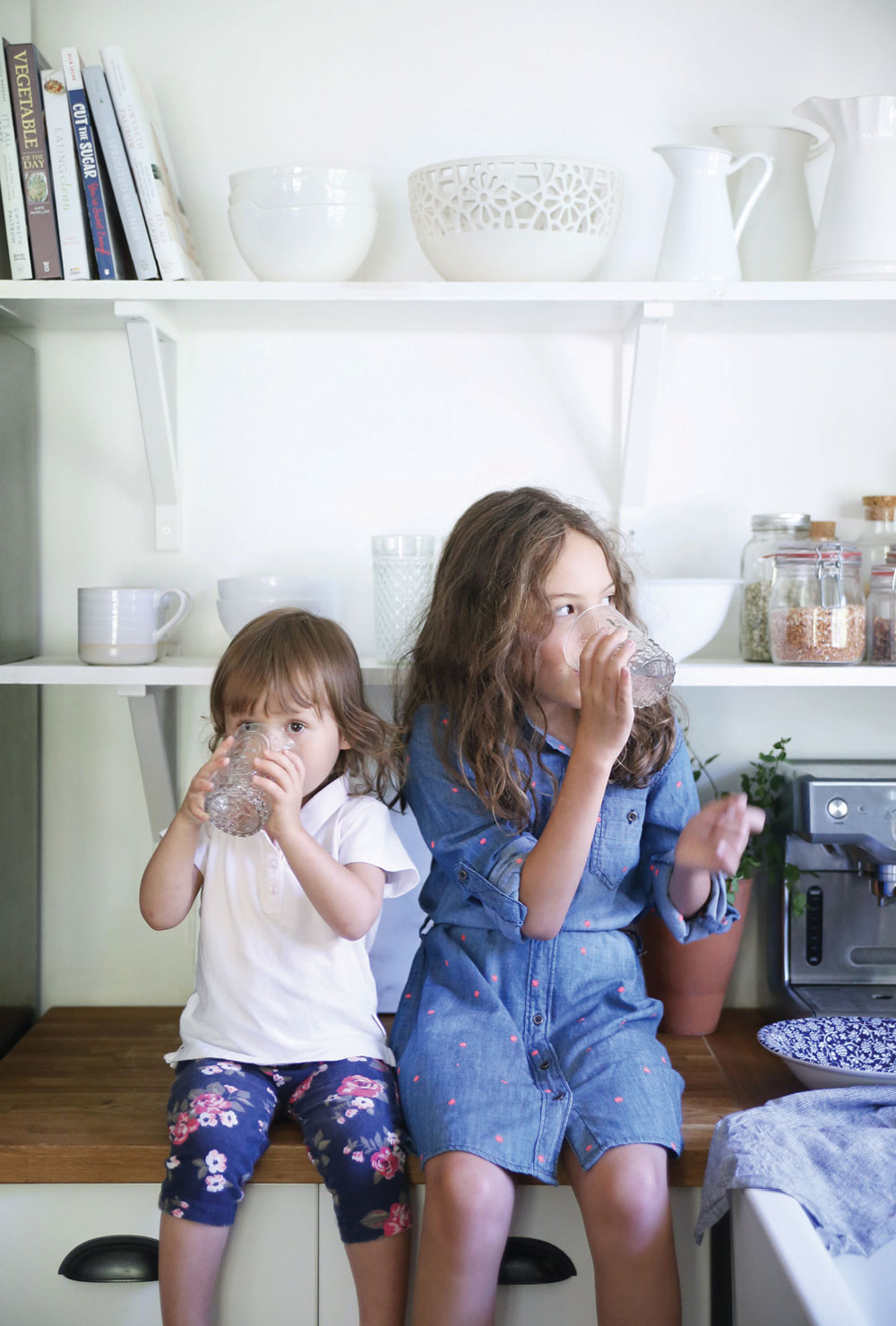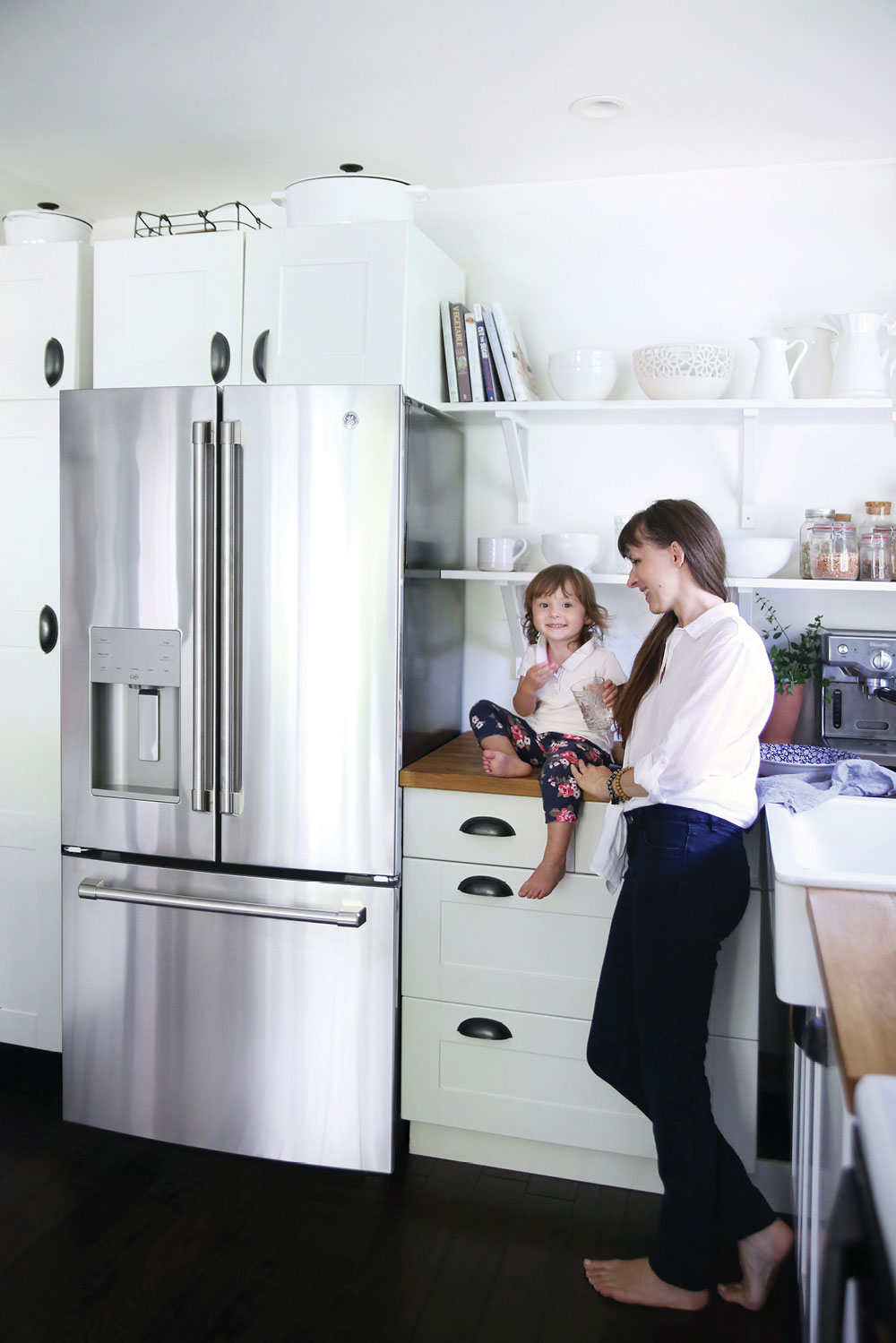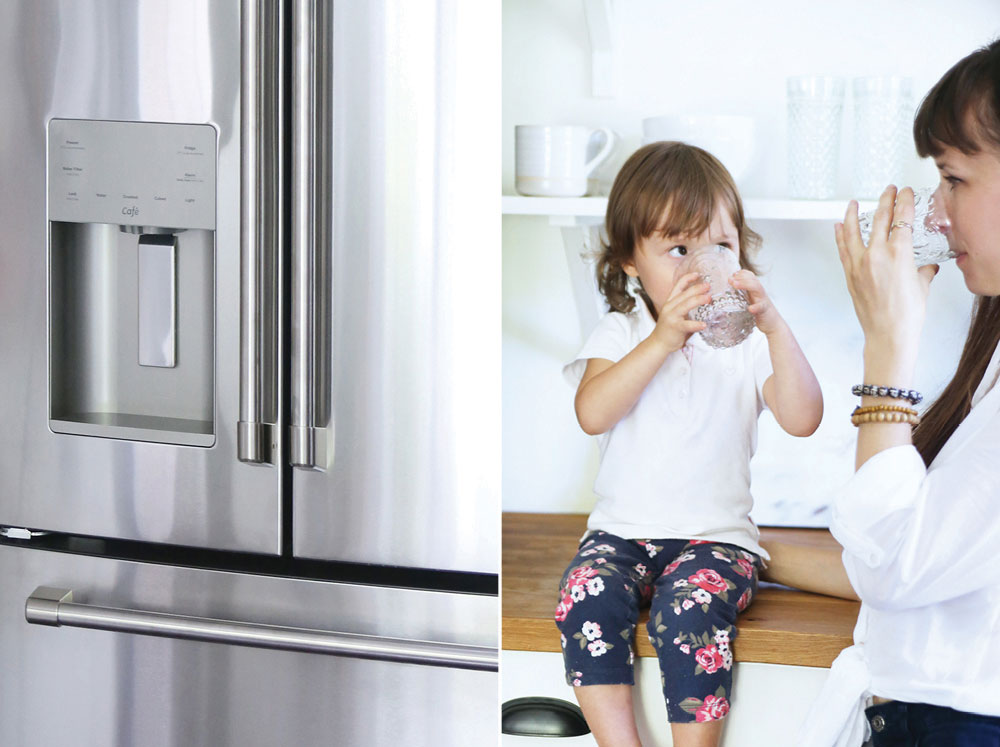 The GE Advanced Pharmaceutical Filtration technology (APF):
The water filters on all APF refrigerators are NSF Certified
Removes chlorine taste and odour
Removes cysts
Removes lead
Removes asbestos and other contaminants
In addition, it has been tested by a third party to remove over 94 per cent of the following pharmaceuticals:
IBUPROFEN – Used for pain relief, fever reduction, and to reduce swelling
ATENOLOL – Treats high blood pressure
FLUOXETINE – Prescribed for depression, obsessive-compulsive disorder, and bulimia
PROGESTERONE – Can be found in birth control pills or used as a fertility treatment
TRIMETHOPRIM – An antibiotic that treats urinary tract infections
The new GE refrigerators also include:
A MAXIMIZED INTERIOR
The layout of the refrigerators, including a space-saving ice and water dispenser, offers up to 12% more capacity than previous models.
INTEGRATED CONTROL PANELS AND FLUSH LED LIGHTING


Free up space in the interior for maximum food storage options, making it easy to spot your leftovers.

IMPROVED ENERGY EFFICIENCY.
APF refrigerators are Energy Star certified, and have up to 130% lower Global Warming Potential than the competition.