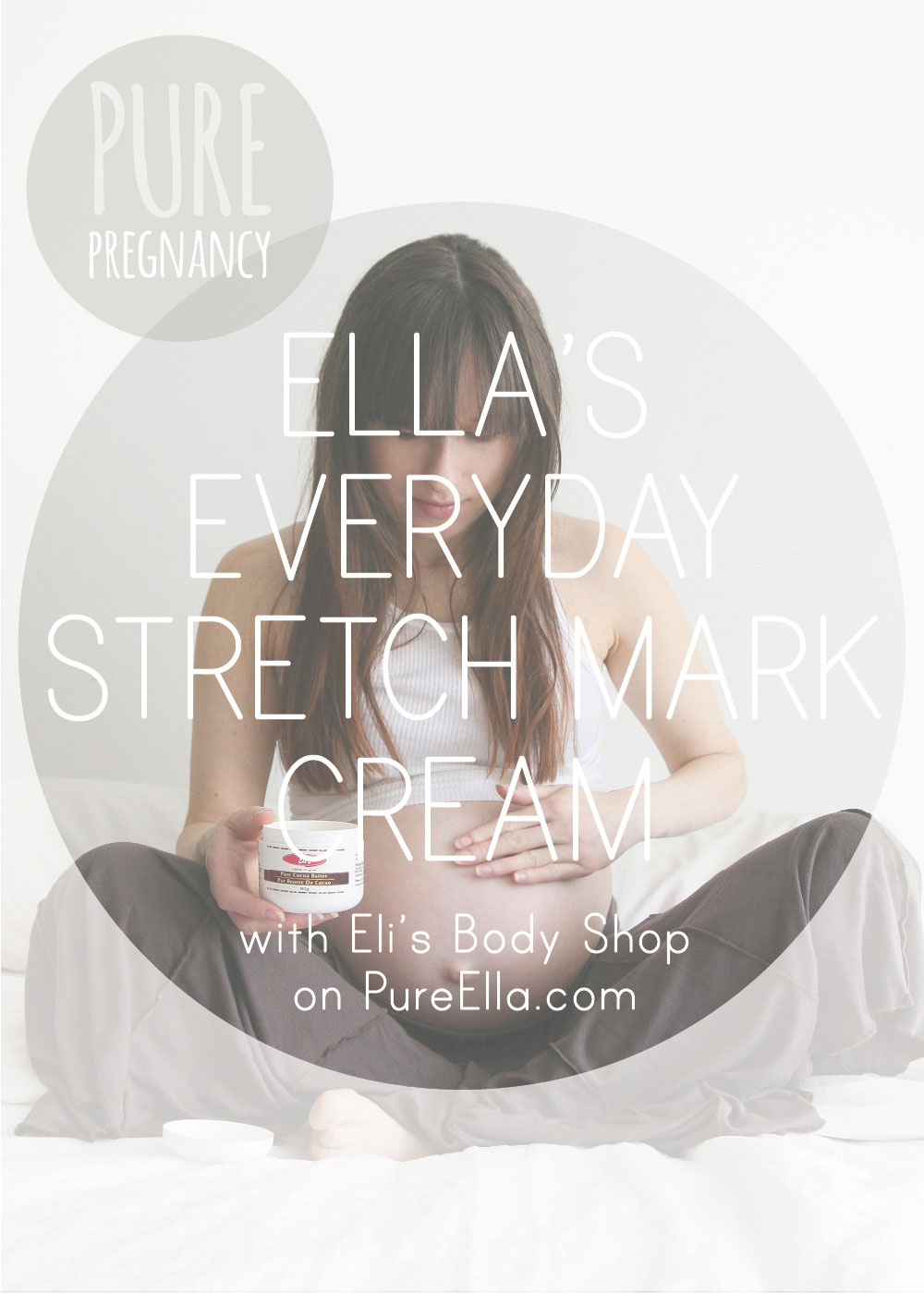 Hello my friends!
As you may know by now… I am at the moment very preggo!
I was hoping to write more about my pregnancy, as in health tips, recipes, symptoms, feelings, emotions all that crazy good stuff we mamas have to endure during the nine months… but somehow time was just too quick for me plus we started a few renovations around the house before the baby would come, and between that, work, a first grader, cooking, cleaning, blogging and prepping for the baby ~ here I am at 37 weeks and kind of in denial I'm even pregnant! ;) lol
So although I wanted to write more about my pregnancy, and I started a few posts – which now I think will end up as a good eBook perhaps ;) This is my second babe and I think I know a thing or two by now ;) I think I will be more confident once this little babe gets here all safe and sound – then I can relax and share more about those special last 9 months – deal? ;)
There is however a very important post I want to share with you all… and that is my Everyday Stretch Mark Cream! It is amazing! It is pure and natural! And I love it and have to share about how I care for my big-belly skin! Because as you can see, I have the biggest belly! That skin is stretched so much – but I'm not worried about stretch marks…. because this Pure Cocoa Butter from Eli's Body Shop is purely amazing!!! ;)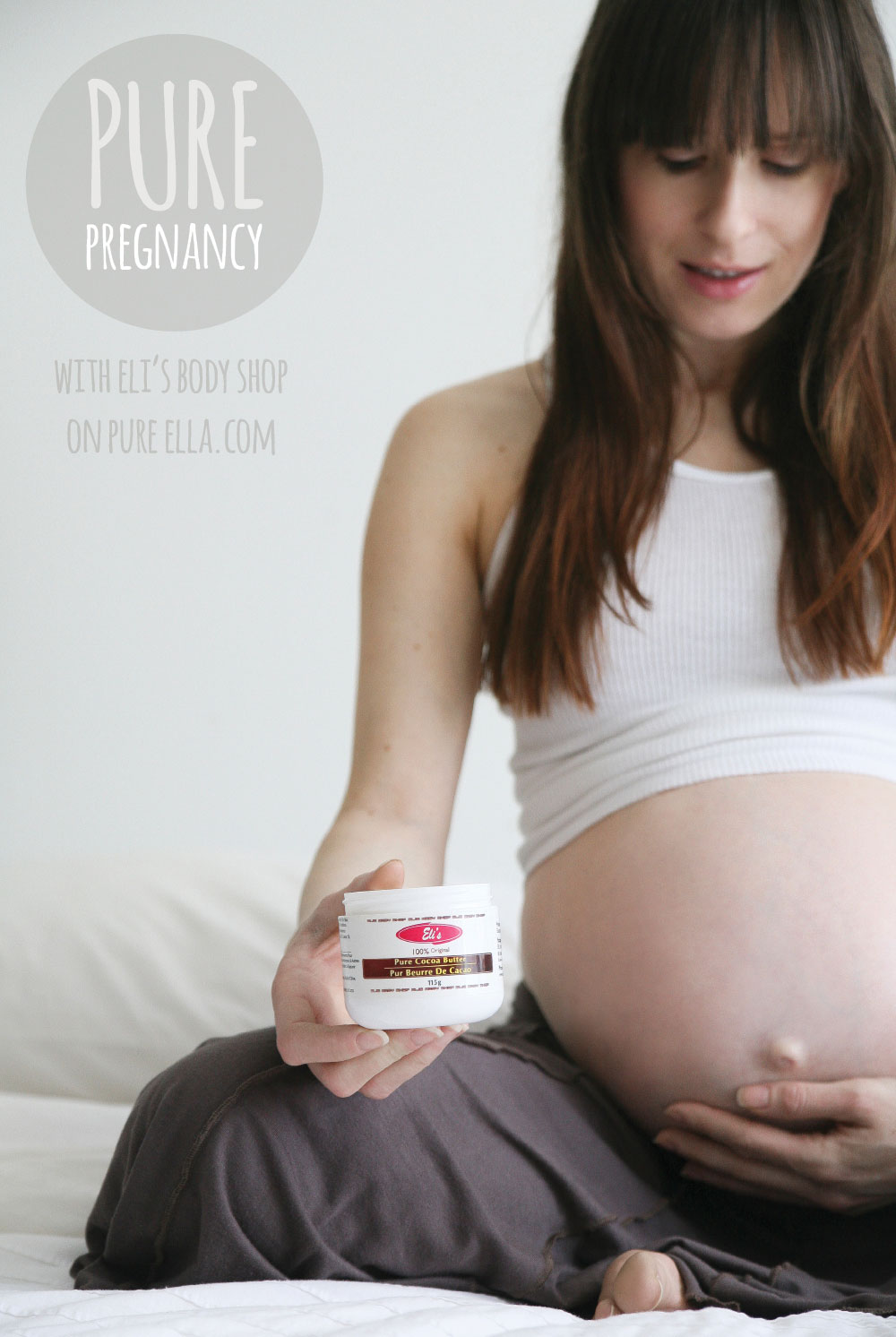 I don't think there's a pregnant woman who does not worry (a little) about her belly and the stretch marks that may appear…. Yes, pregnancy is a beautiful experience. Right from the first moment you know there's a life in you… and feeling little butterfly kicks to bigger stronger kicks as the baby and belly grows and grows… It's a beautiful thing.
But nurturing and caring for yourself during pregnancy is so important – it's not only you now and your body – you are preparing a little human being to come to the big world! Every decision you make from what you do and eat and put on your body somehow affects the fetus and has a direct connection with your baby.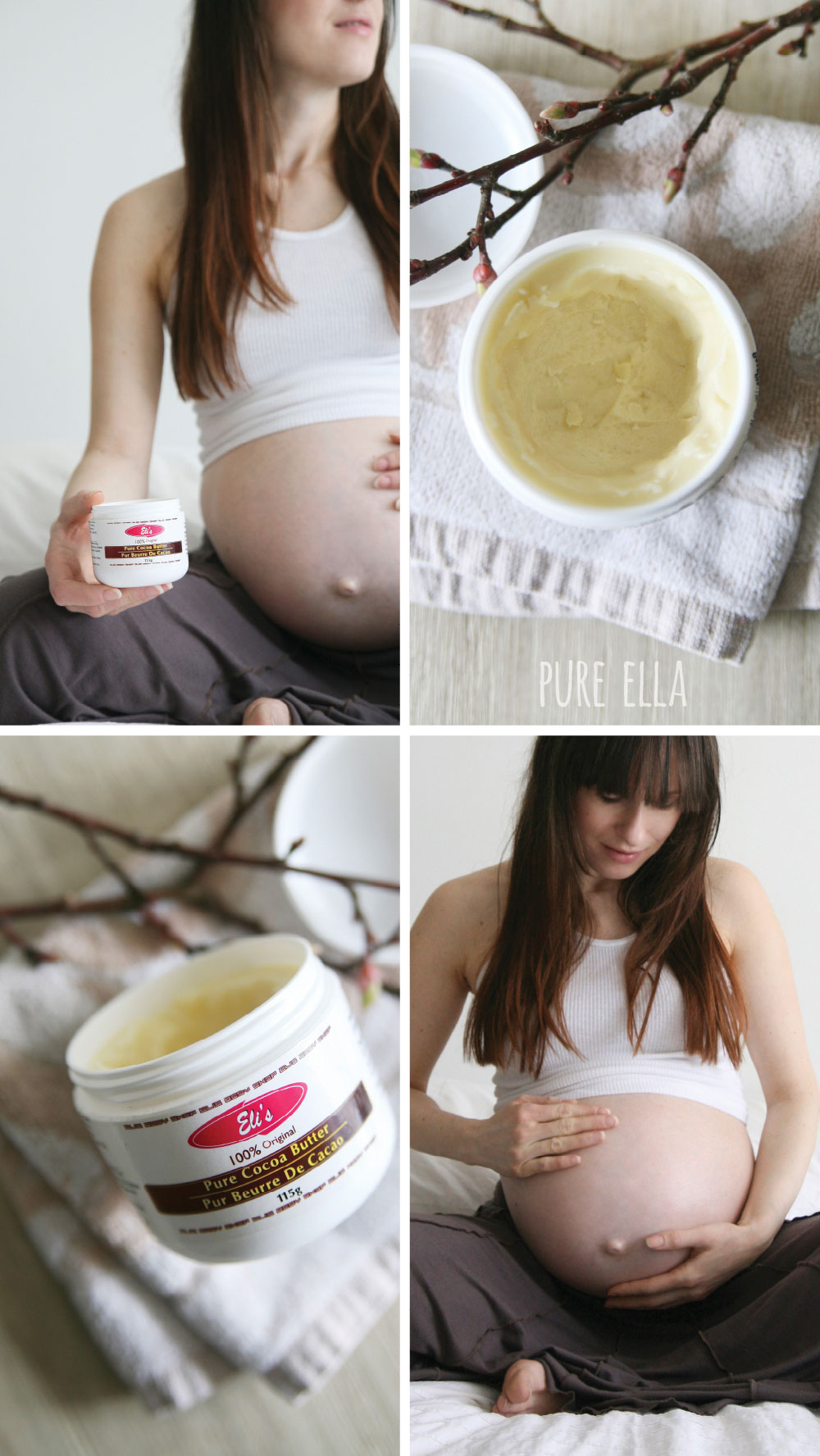 It's important to keep stress levels down, relax as much as you can, keep physical activity a continuation of your lifestyle that is still safe for the baby, and eat only the healthiest of foods : organic should be a top priority, and only natural foods without any artificial colouring, flavour, preservatives or other 'approved safe' toxins out there that are lurking in our food.
Of course our skin also goes through so much changing. But it's amazing what our bodies are capable of! My skin for example, has stretched so much that I don't think it can keep going these last few weeks…. but I love my belly!
There isn't a day however I don't *love* it! I shower with only natural skin care products and then massage my belly carefully a few times a day even to help my skin stay supple and stretch more easily. Having been pregnant before, I knew what was on the market for stretch marks and I knew exactly what to stay away from.
There are so many products that contain toxins and still appear natural. Skin care companies can smack on the "natural" label just like food labels! There's no guidelines and if you don't look carefully, do your research, you might just be putting some heavy chemicals on your skin, which go straight to your blood stream and even to your baby.
That's why I've been happy to find Eli's Body Shop's Pure Cocoa Butter – this is really a wonderful pure product with just a few ingredients : 100% Ghana Cocoa Butter, Olive Oil, Castor Oil and Shea Oil! Wow! Beautiful, natural and *pure* ~ just how I like it! And I feel great knowing that good quality ingredients are on my skin that make me feel beautiful and help to prevent stretch marks ;)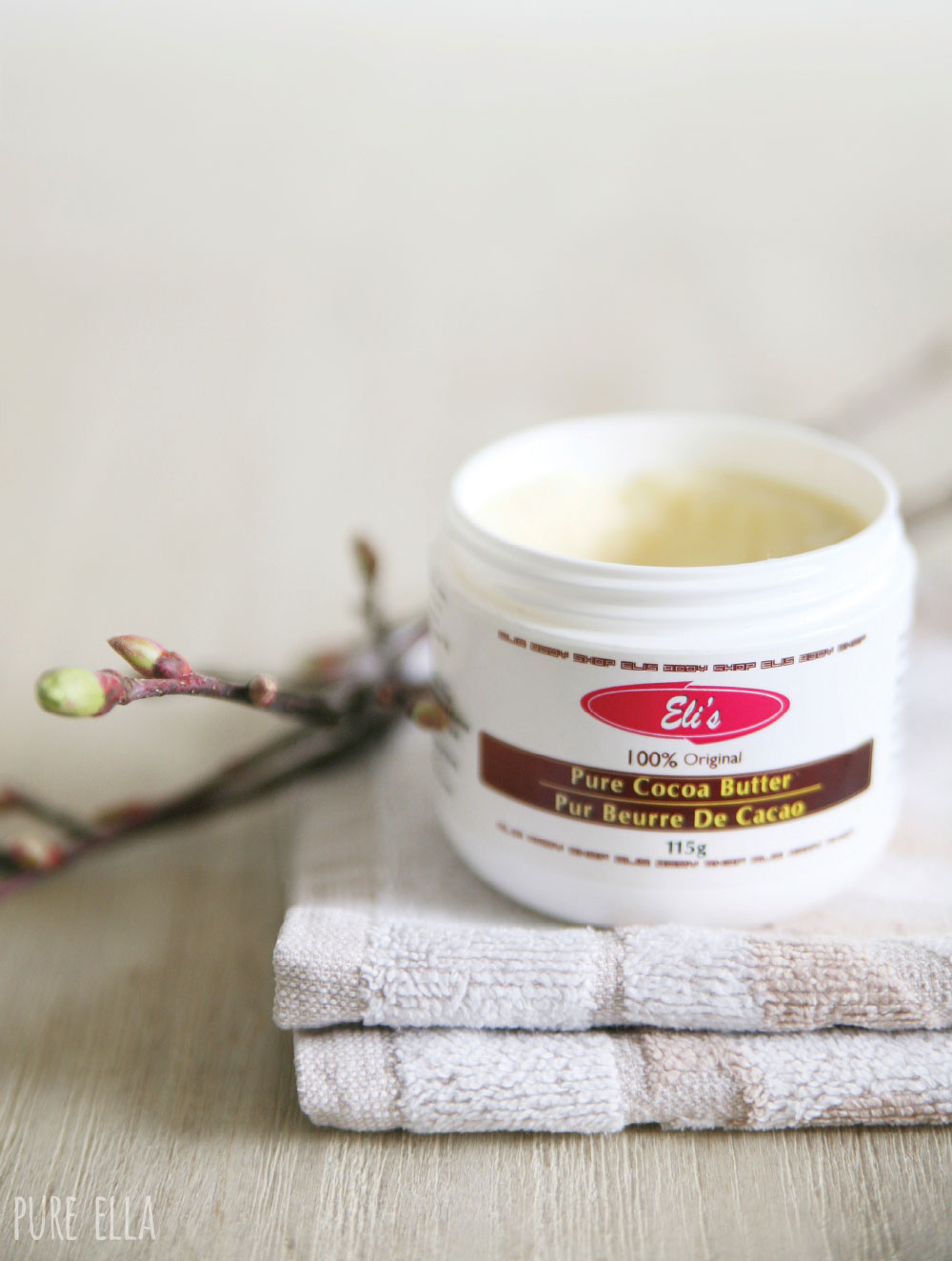 To compare with other products on the market : Palmer's Cocoa Butter is a popular Cocoa Butter Formula that's out there and I have to be honest and mention that in my research a lot of women complain about rashes and itchiness… so I wondered why?
Turns out that Palmer's is a very toxic line of skin care – even the selection targeted for pregnancy and stretch marks. For example their Cocoa Butter Formula Tummy Butter has these ingredients in it : Theobroma Cacao (Cocoa) Extract, Mineral Oil (Paraffinum Liquidum), Microcrystalline Wax (Cera Microcristallina), Theobroma Cacao (Cocoa) Butter, Collagen, Elastin, Dimethicone, Lavandula Angustifolia (Lavender) Oil, Fragrance (Parfum), Tocopheryl Acetate, Benzyl Alcohol, Carotene (CI 40800)
Although there are a few natural ingredients in their creme, there are also fillers and emulsifiers that are not natural, Yuck! I don't like the Mineral Oil, Microcrystalline Wax, Elastin, Dimethiocone, Fragrance Tocopheryl Acetate, Benzyl Alcohol and Carotene there! These are additives that 'improve' product texture and add fragrance and a longer shelf life – all things I do not want on my body especially when I'm pregnant!
If you're new to discovering that there's a lot of toxic products out there that are marketed as 'safe' and 'natural' – you need to be aware!
I made a conscious switch to natural products, no hair-dye, no nail polish 7 years ago when I was pregnant with my daughter. Somehow, even though not as much information was out there, or great organic products, I made a quick connection that it all enters our body and can be harmful for me and the baby… I ditched everything back then and had a hard time finding the 'good' stuff! Now it's easier to find great products – and if you haven't discovered Eli's Body Shop with all-natural pure products yet, you will love them!!! ;)
Dreading stretch marks? Here are 4 Tips for Preventing Stretch Marks During Pregnancy!!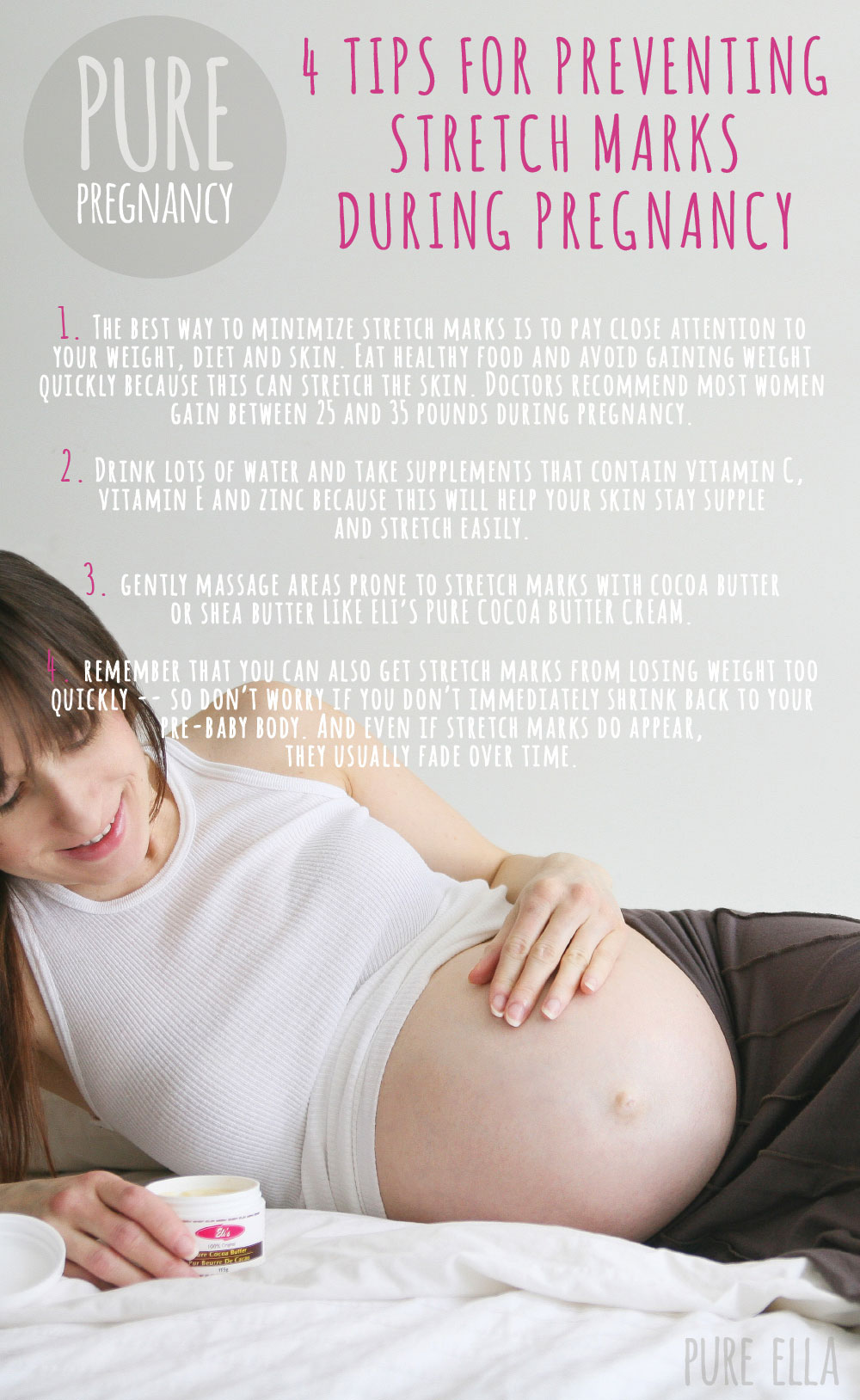 Now…. it's just a waiting game to see when this little new bundle of love will make its' appearance to this big world! Like I said earlier, I am 37 weeks ~ and guess what? My daughter was born at 37 weeks! I have a feeling this could be any day! Oh boy! (or girl)!!! We can't wait to meet you little 'dumpling' ;)
Do you have some advice for me or other mamas-to-be?
Are you a mom….? What is the most special memory you have of your pregnancy or being a new mom?
See a review of other skin care products from Eli's Body Shop here : Ella's Morning Beauty Routine.
For more information about Eli's Body Shop, please visit their website and facebook and please do support a wonderful natural family business and products I believe in. Thank you.
♥
Pure Ella
If you're new to Pure Ella, please sign up for email updates and join me elsewhere:
Facebook

//

Pinterest

//

Twitte

r //

Instagram

@pure_ella