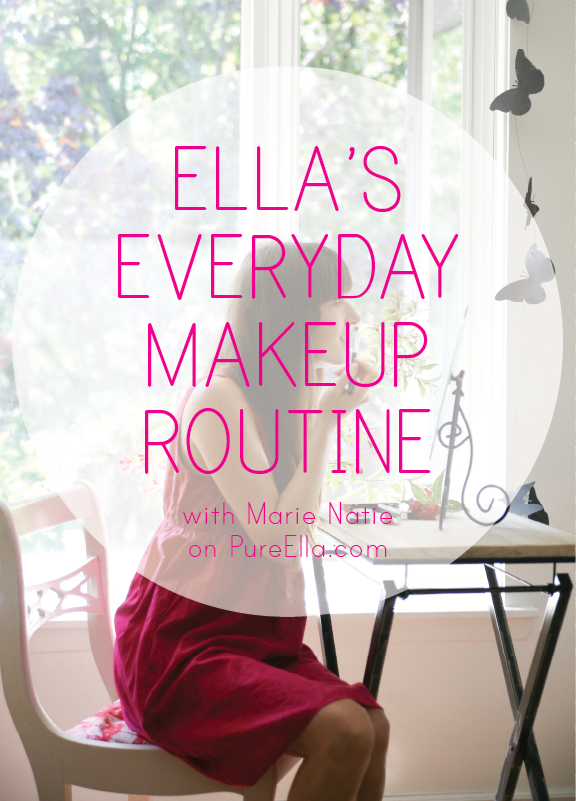 Here's a fun post for you my friends about my Everyday Makeup Routine that makes me feel glamorous, beautiful and confident and is completely natural and 'pure'!!
I found some amazing all-natural makeup products by Marie Natie and I just love them! (So I had to share) And I think you will love them too ;)
Marie Natie is an all-natural cosmetics line that uses only natural ingredients in their products, so you know you truly get the good stuff.
So, here's a little peek at my mornings…. first thing, I love this beautiful corner of my room with big windows and natural light – that's the key for putting on makeup — natural light!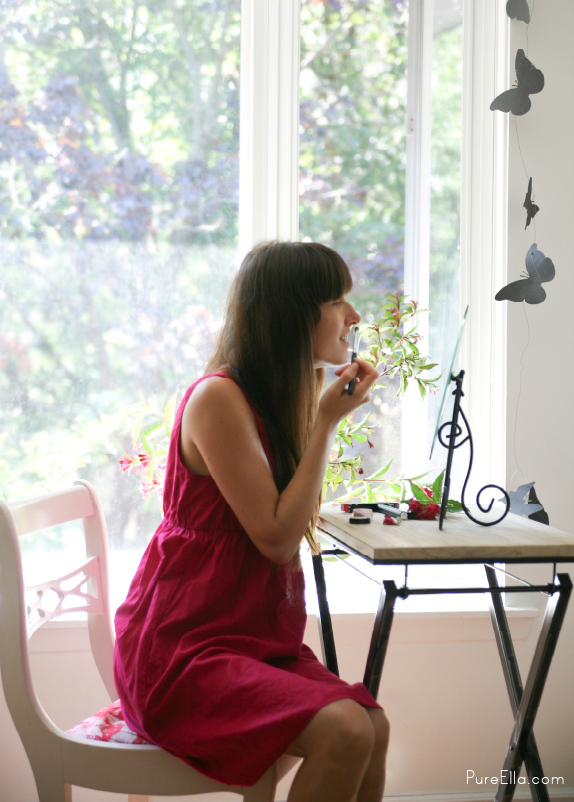 I have never felt more confident and happy about what I put on my skin ~ until I tried Marie Natie!
Marie Natie Natural Cosmetics use all natural pigments, minerals and clean ingredients. And I enjoy every little bit of goodness ~ from the beautiful elegant packaging to the bright natural makeup that makes me look radiant!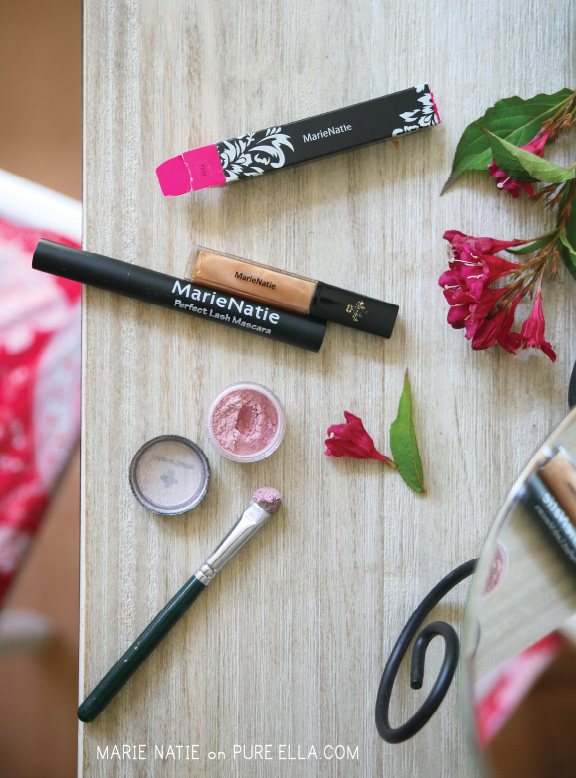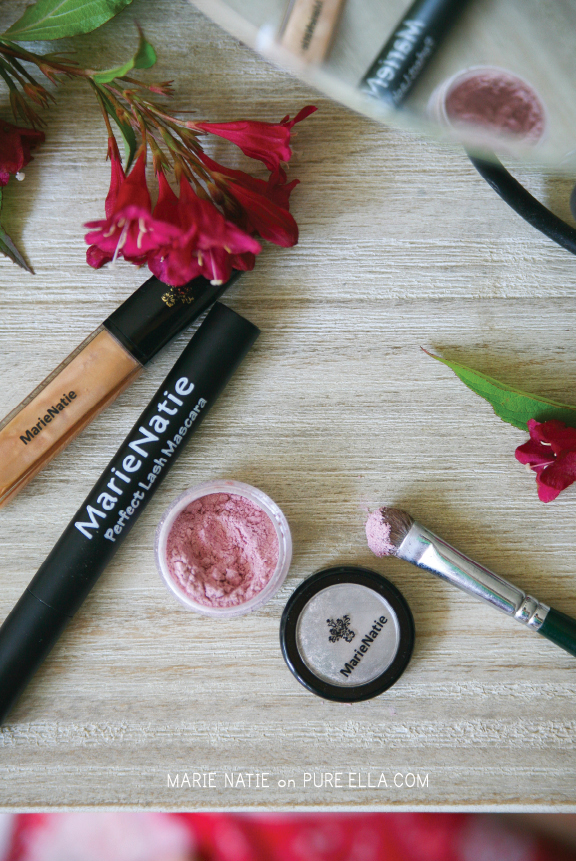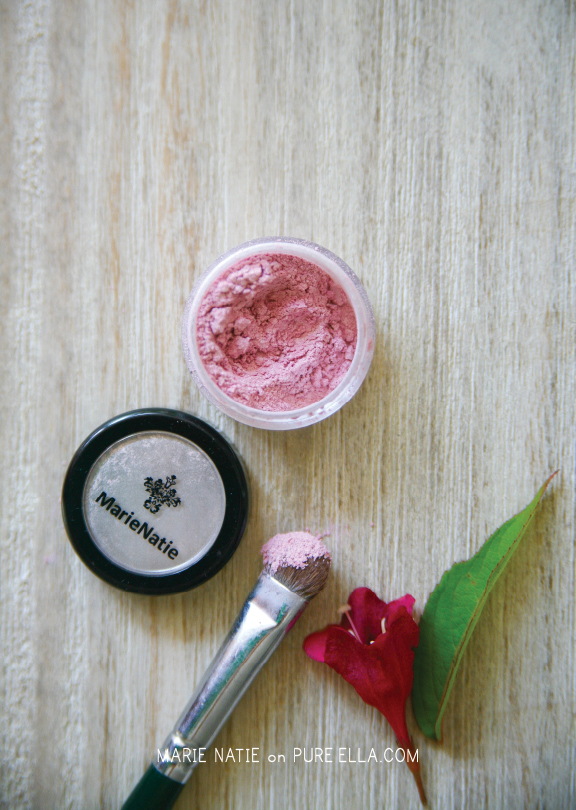 The shimmer of the Rose Loose Mineral Eyeshadow was perfection! Rich perfect cover and it doesn't fall or flake or smudge. Just stunning light cover up that is gentle (feels invisible) yet radiant!
I think a little sparkle on the lids is key for looking youthful and well rested and beautiful ;) And this eyeshadow delivered perfect results all day through till bedtime (even with the occasional gym workout during the day). Pure Love!
The Lip Gloss in Bella adds a sparkle and shine that feels great on my lips and looks amazing! It's moisturizing, hydrating and long lasting without the stickiness.
And natural oils and other ingredients make me comfortable to know that I'm not licking in terrible toxins ~ because a lick here and there or a smooch does happen, right? So it's nice to know this is totally ok! ;)
The Mascara is made with all natural ingredients that condition the lashes and lengthen and thicken every little lash you have! I could not believe the first time I tried this mascara – it was unbelievable knowing that natural ingredients create such perfect results! And no cakiness or clumping – just nourished stunning lashes! <3

……………..
There are tons of beauty products on the market and it's scary to go out and pick the right things. Advertisements can lure you into spending triple the dollar amount for something that you still need to question.
I know I am guilty of trusting big companies out there and thinking I get the best product. L'Oreal, Lancome, Clinique…. and so much more – (even Burt's Bees) (Yes, this 'natural' line actually tests for lead in their products!) so guess who's NOT buying that stuff anymore?!
The lesson here is awareness! Be in the know of what's in the product you buy. Don't trust an ad or commercial to tell you what is good. Be your own beauty consultant and research everything! And this isn't too difficult – just check the ingredients!
Why? Because hundreds of ingredients are put into makeup that are totally toxic! Lead for example is a toxic metal which is put into cosmetics and lead is linked to causing cancer. The ingredients in cosmetics are unregulated. To be in the know, The Environmental Working Group also has a database with information on cosmetic products and the lists of ingredients that could be harmful.
……………..
On a happier note, it's good to know that there are great products out there too!
Because of course a girl wants to always look her best – even everyday being her busy self… ;)
This is my everyday look…. a little sparkle on the eyes, nourishing stunning lashes, a great glossy lip ~ and I'm good to go! ;)
I am sure you would like Marie Natie too… For more about Marie Natie Natural Cosmetics visit their website, products page, and do follow them on facebook for beauty tips, promotions and specials ;) xo
Back to Blog