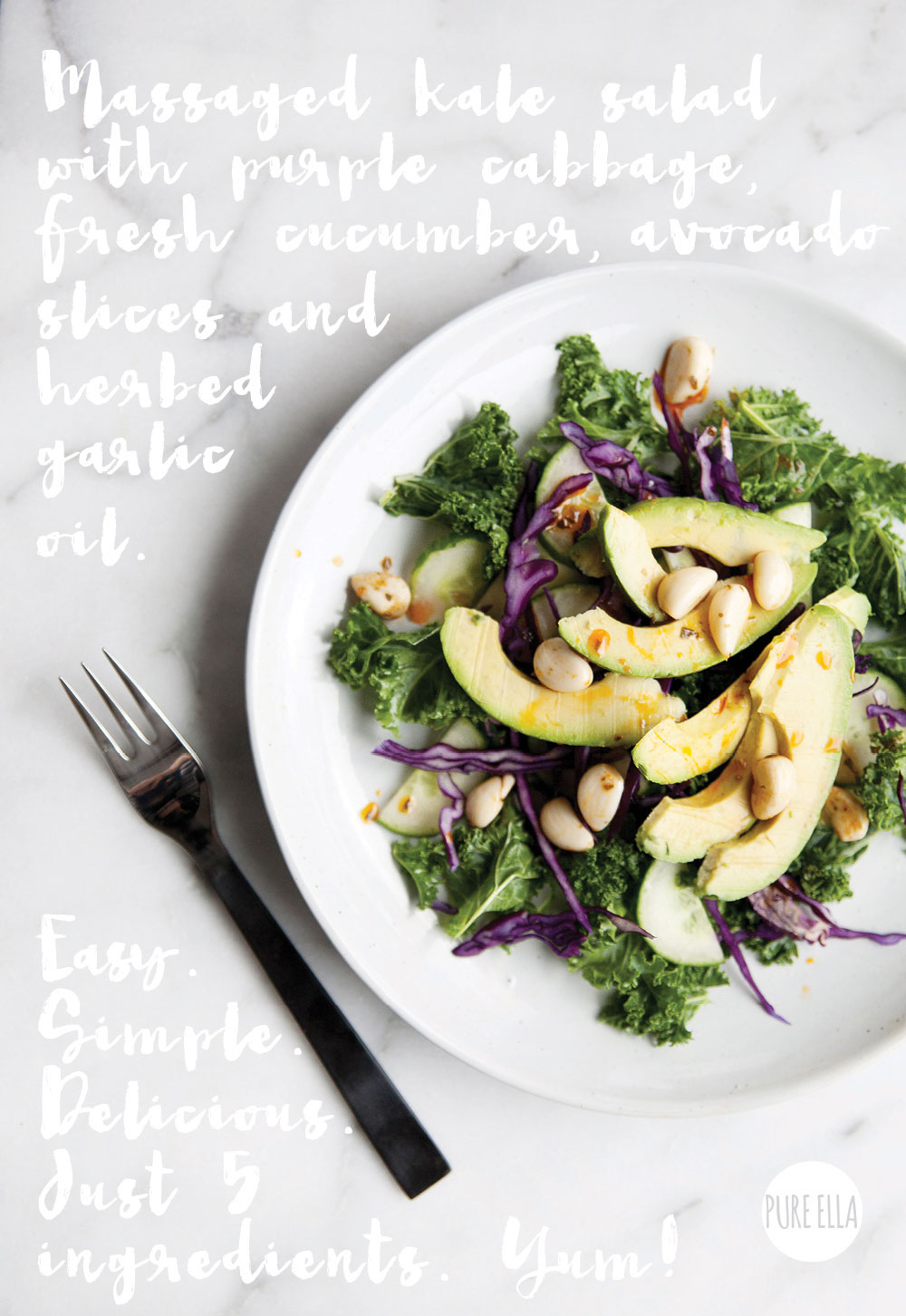 Cuisine:
healthy, Italian-inspired
Author: Ella Leché of Pure Ella
Prep time: 5 mins
Total time: 5 mins
A healthy and delicious Kale Avocado Salad that's easy and simple. Just 5 ingredients. Gluten free, vegan, paleo.
bunch of kale, stemmed
up to 1 cup shredded purple/ red cabbage
½ English cucumber, sliced
1 jar of antipasto herbed garlic cloves (or roasted garlic with basil and olive oil)
1 ripe avocado
Remove the kale leaves from the stem and tear into small pieces.
Drizzle in a bit of the oil from the garlic to coat all over and toss with your hands or salad tongs about 20 times. If using your hands, rub the leaves between your hands a bit. This will soften the kale and make it more delicious.
Toss all the ingredients (except the avocado) into a bowl and pour in the contents of the antipasto garlic cloves with the oil. Mix to coat all over.
Transfer onto serving plates and top with avocado.
Recipe by
Pure Ella
at http://pureella.com/kale-avocado-salad/