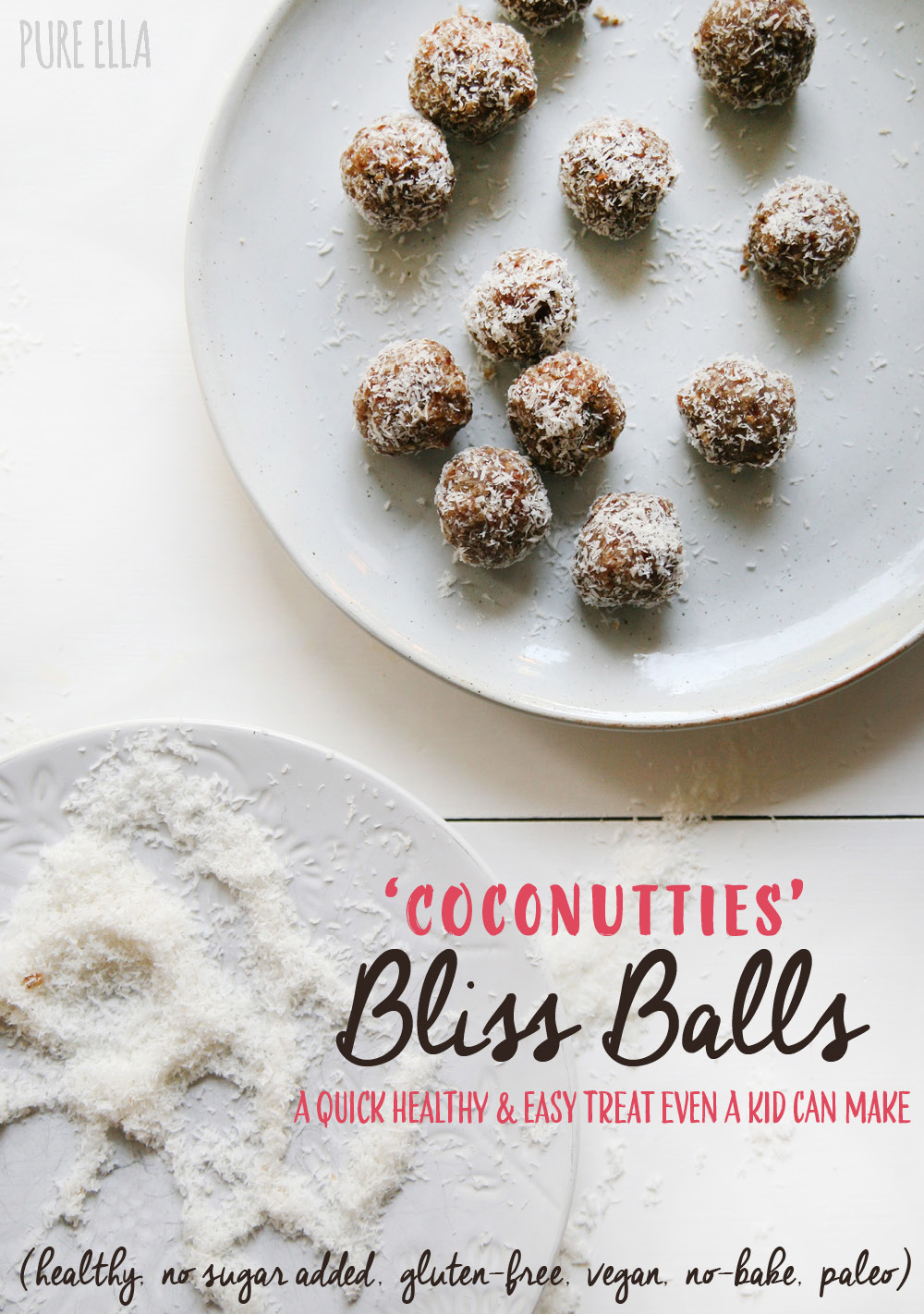 I'm please to share an exciting collaboration for this recipe on Pure Ella with a very very special gal. Her name is Gabriella and she is just an amazing young lady with lots of talents, charm and wit up her sleeve. Please give a warm welcome to my sweet darling beautiful daughter Gabriella.
She may be just 8 but she completely stole the show with this amazing recipe that she whipped up the other day. Basically this is putting mom out of business. What can I say, she's cute and she still gets what she wants.
So my sweet little kiddo is always looking through our kitchen drawers and finding spices and ingredients that peek her interest. I then find interesting concoctions made up in jars in her room. I can't say I'm completely pleased with this as she is wasting good ingredients on play. Of course, it's never a good way to use up spices and ingredients on play – because it's a great way to use up spices and ingredients especially on play! I applaud her every creation and encourage messy play whenever the mood strikes. I must be one crazy mom, right? (I know that's what you're thinking!) :)
But I feel that this is how we learn… from curiosity and fun. I want my daughter to get curious about whatever she likes and be brave to try new things. This isn't just a guide for recipe making, but a guide for life too. Curiosity, fun and courage ~ the perfect recipe for bliss. Isn't it?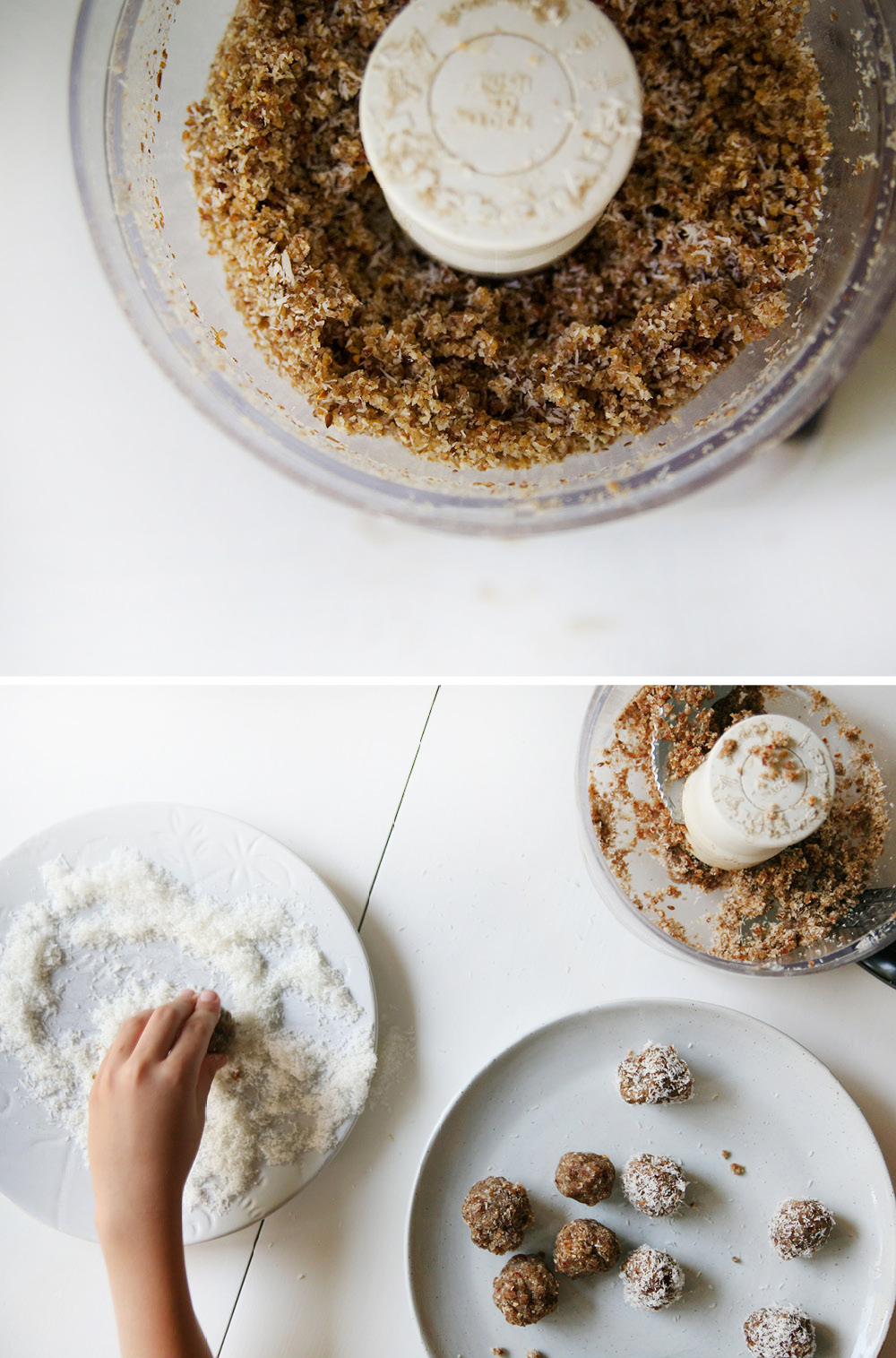 And so when her curiosity peaked to new heights and she wanted to make dessert all by herself, I let things go her own way. I was busy in the kitchen with other things, but I was around to supervise. Basically, she rolled up her sleeves and made her own healthy, quick and easy "Coconutties" Bliss Balls. A delicious treat made with coconut flakes and nuts that wowed us all.
These Bliss Balls are made with healthy ingredients that taste like a sweet decadent treat but have none of the bad stuff. We haven't bought a store-bought dessert or a box of cookies from the grocery store in years. And we've always indulged in sweets. Picking up a few boxes of cookies was normal. Getting our daily sugar-fix was easy and was part of what we ate.
Now things are different we've just learned to have a bit of self-control and that's all. We eat homemade treats made with great ingredients and these desserts are not an everyday event. We eat desserts on the weekends usually or in some rare occasion we make up a reason to celebrate during the week but not very often at all. (Birthdays are a given reason to break all rules and indulge of course. But still, it's in the good stuff.) Basically, we don't sugar coat it – but we enjoy a little healthy sugar once a while. Sweets don't have to feel guilty. This is our approach…. to "cut the sugar" not quit or avoid it altogether.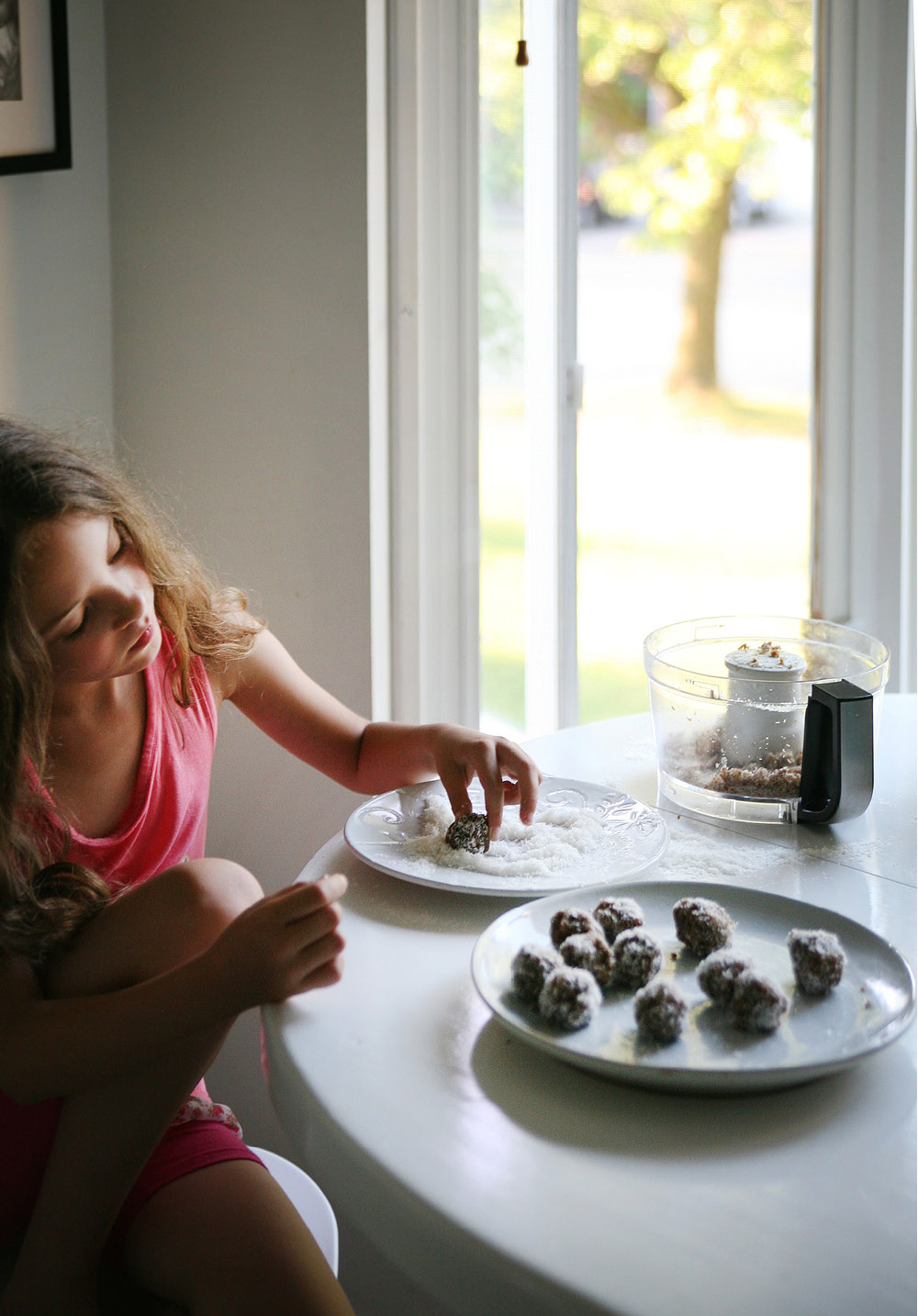 And the happiness, concentration and pride on that face…. I could watch her for hours and hours. She loves being creative and free in what she does. Making Bliss Balls provides all of that – it gives you the freedom to adjust the ingredients to your personal liking. And it's hands-on fun!


So this is how to make healthy, quick and easy Bliss Balls :
Coconutties Bliss Balls
a healthy quick and easy treat even a kid can make
raw, no bake, no sugar added, gluten free, dairy free, egg free, vegan, paleo
Ingredients :
1 cup mixed nuts (we used walnuts, pecans and almonds)
1 cup coconut flakes (unsweetened, sulphite free) + extra 1/3 cup for coating (optional)
1 cup or about 10 Medjool dates, pitted
1 teaspoon vanilla extract
1/2 teaspoon cinnamon (optional)
1-2 tablespoons warm water
Directions :
Note : if making this with a child, please make sure they are supervised and assisted by an adult at all times around the food processor or when pitting the dates. Measuring ingredients is a really great way for kids to use fractions. My daughter loves it as it's hands on and visual and that's really how she learned about fractions – through measuring ingredients :)
Place nuts into a food processor and mix on high until small crumbs form. Add coconut flakes, pitted dates, vanilla extract, cinnamon and mix until well combined. Turn off mixer and take a teaspoonful of the mixture and press with your hands to check if it sticks. If it's crumbly and falls apart in your hands than add 1 tablespoon of water and mix again. Check again until you achieve a consistency that sticks together when pressed but does not stick to your fingers.
Scoop a teaspoonful of the mixture and shape into balls. Spread extra coconut flakes on a large plate and roll each ball all over.
And enjoy! It's that simple, that quick and that easy!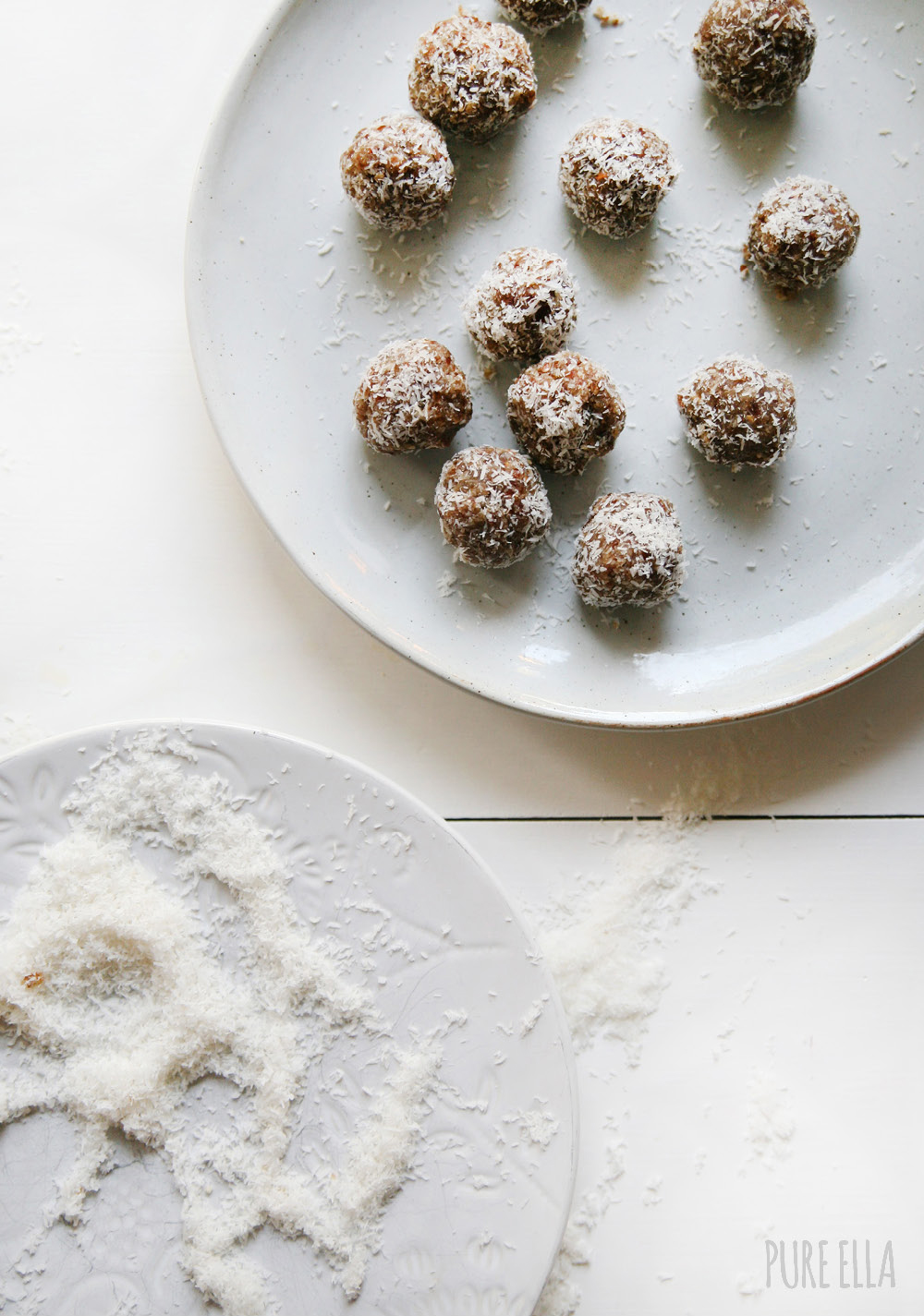 Of course the more help you can get the better…. :)
Our little Amelia is always excited to help in the kitchen. She loves to stir salads, press the on and off buttons on small appliances and mix her own cereals and other weird food combinations… Best part of course, is tasting the goodies that she works with.

I think that's the best way to learn about the amazing world of food and providing a natural foundation for a great relationship with food. Just enjoying the process of making and eating is so simple yet so incredible.
Oh, all this fun includes a bit of a mess. But it's all in good fun. I'm very easy going with messes (I make more!) so it's just part of the process of experimenting and learning (let's leave it at that shall we :))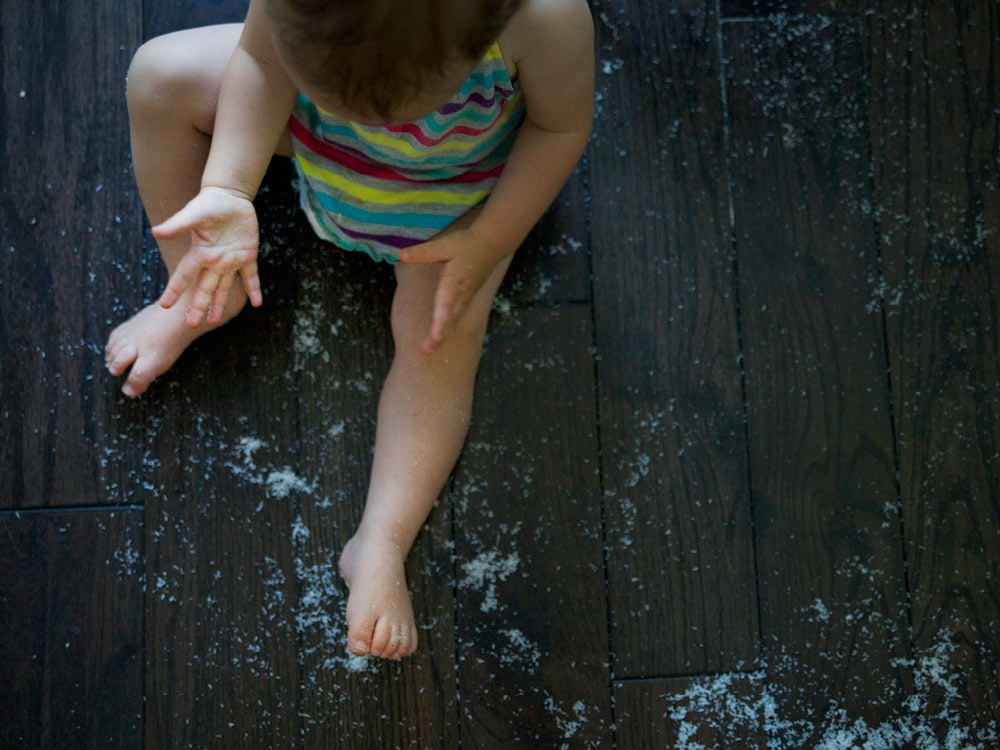 And here she is…. so proud and happy with her own masterpiece. I could not be more happy to see this girl create with so much passion and excitement…. especially these yummy treats.