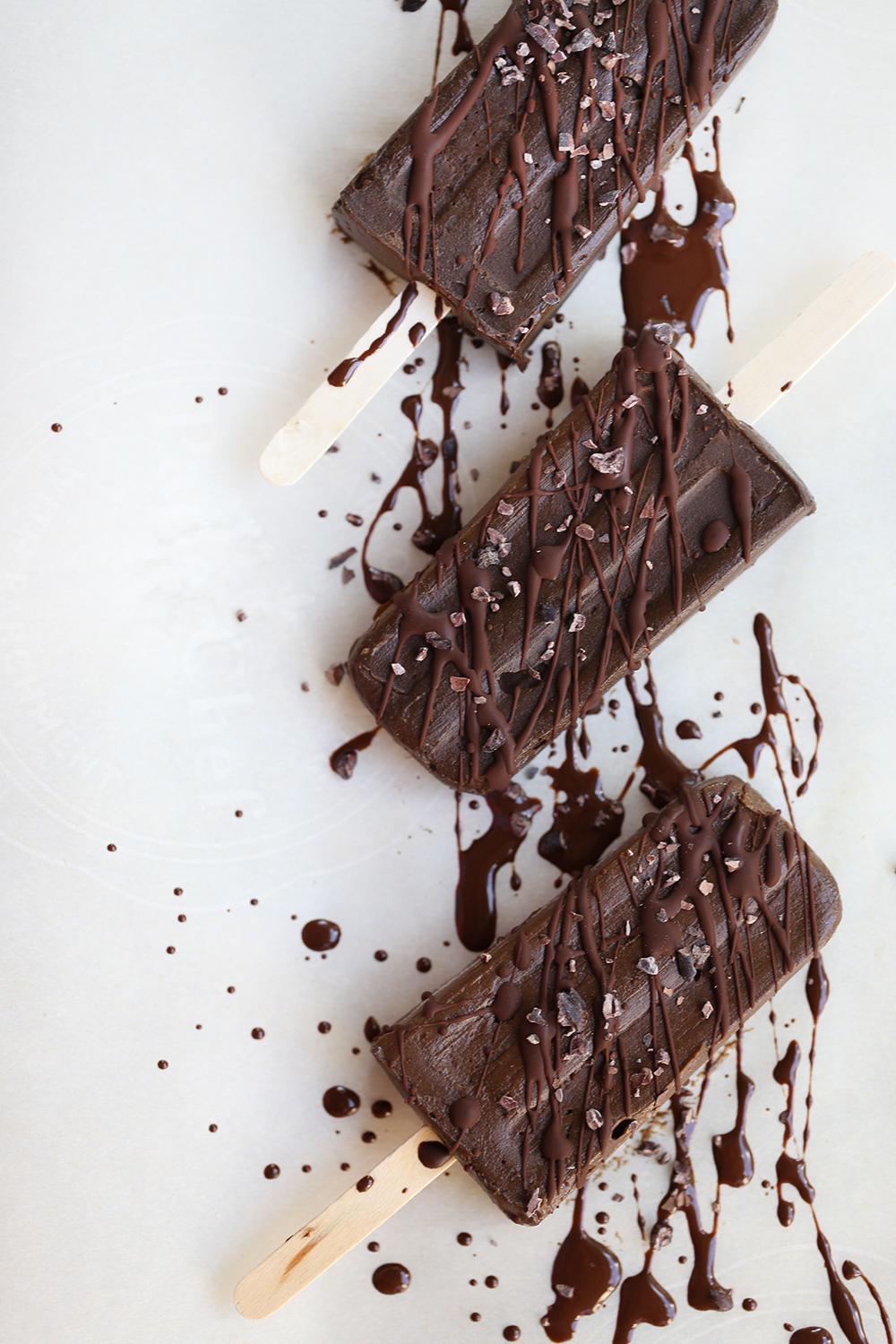 Are you ready for something amazing? Something that will blow your mind?
Say hello to your new summer favourite treat – Delicious Healthy Fudgesicles that are made with only 3 clean and healthy ingredients! Yes, just 3 super simple ingredients and just 5 minutes make these amazing dairy-free, egg-free/ vegan fudgesicles!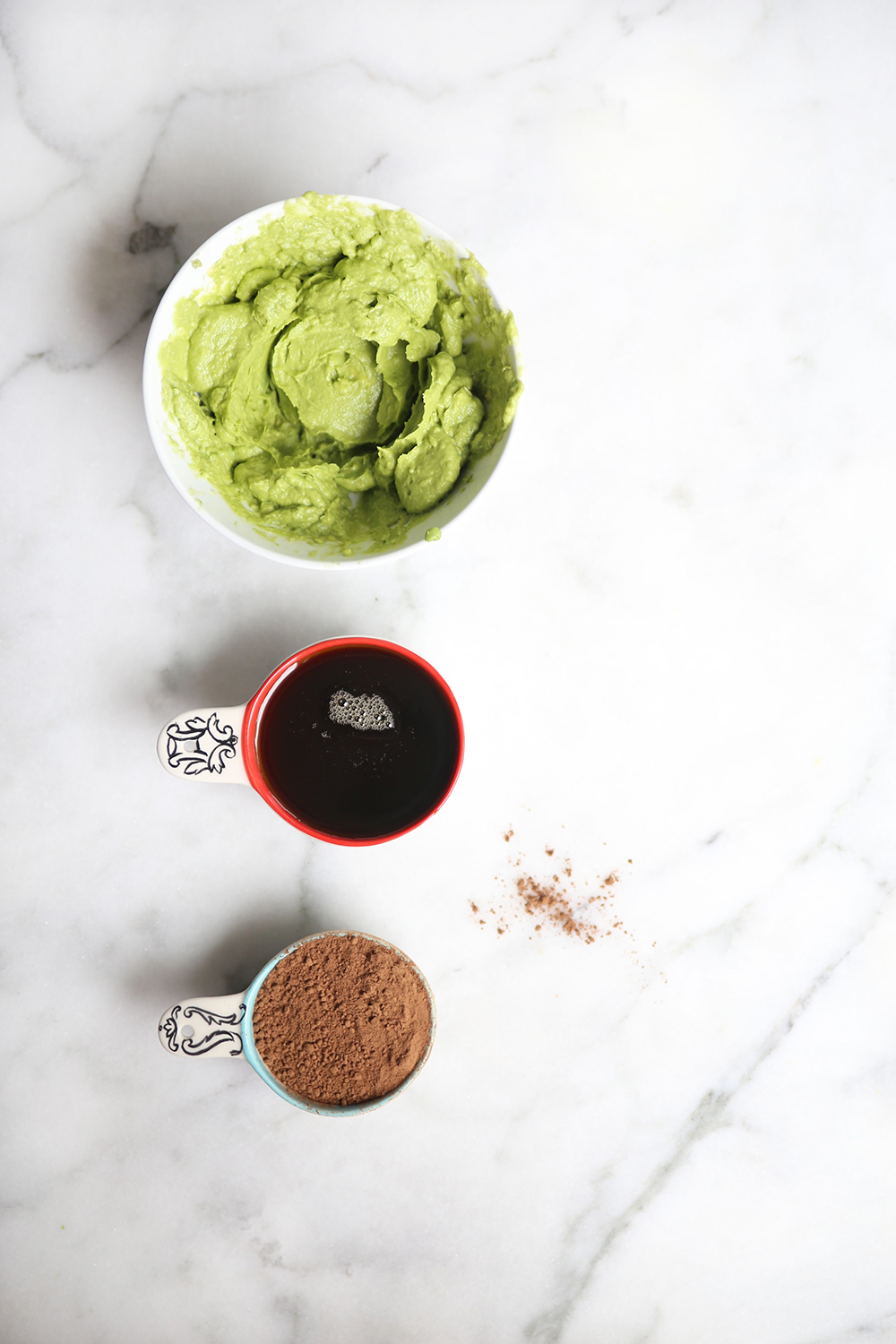 The 3 simple clean and healthy ingredients are : avocado, maple syrup and cacao powder.
Yes, isn't that super simple? And healthy and amazing? I think so :)
And you will have to taste these to really believe how delicious and fudgy they truly are!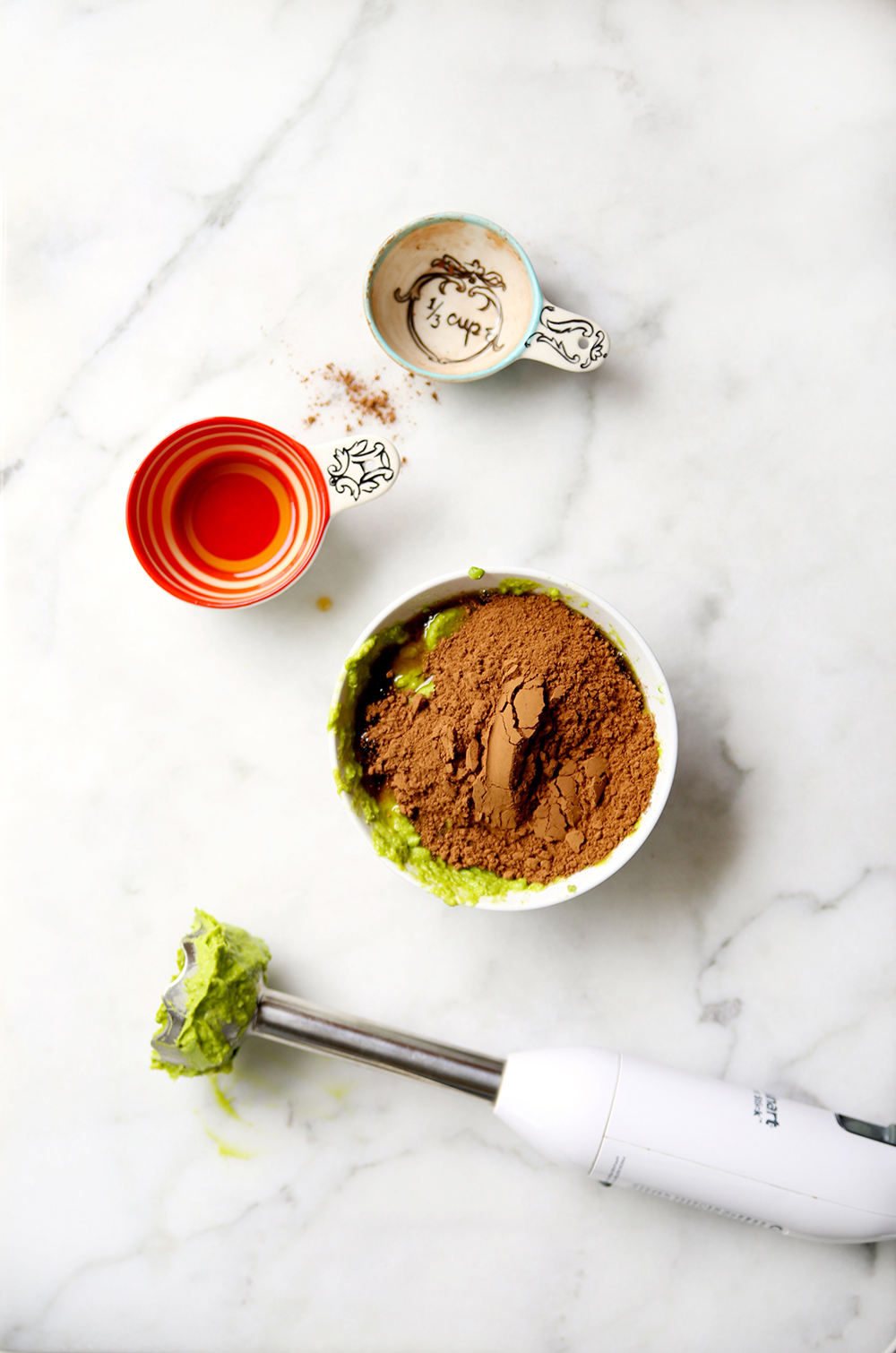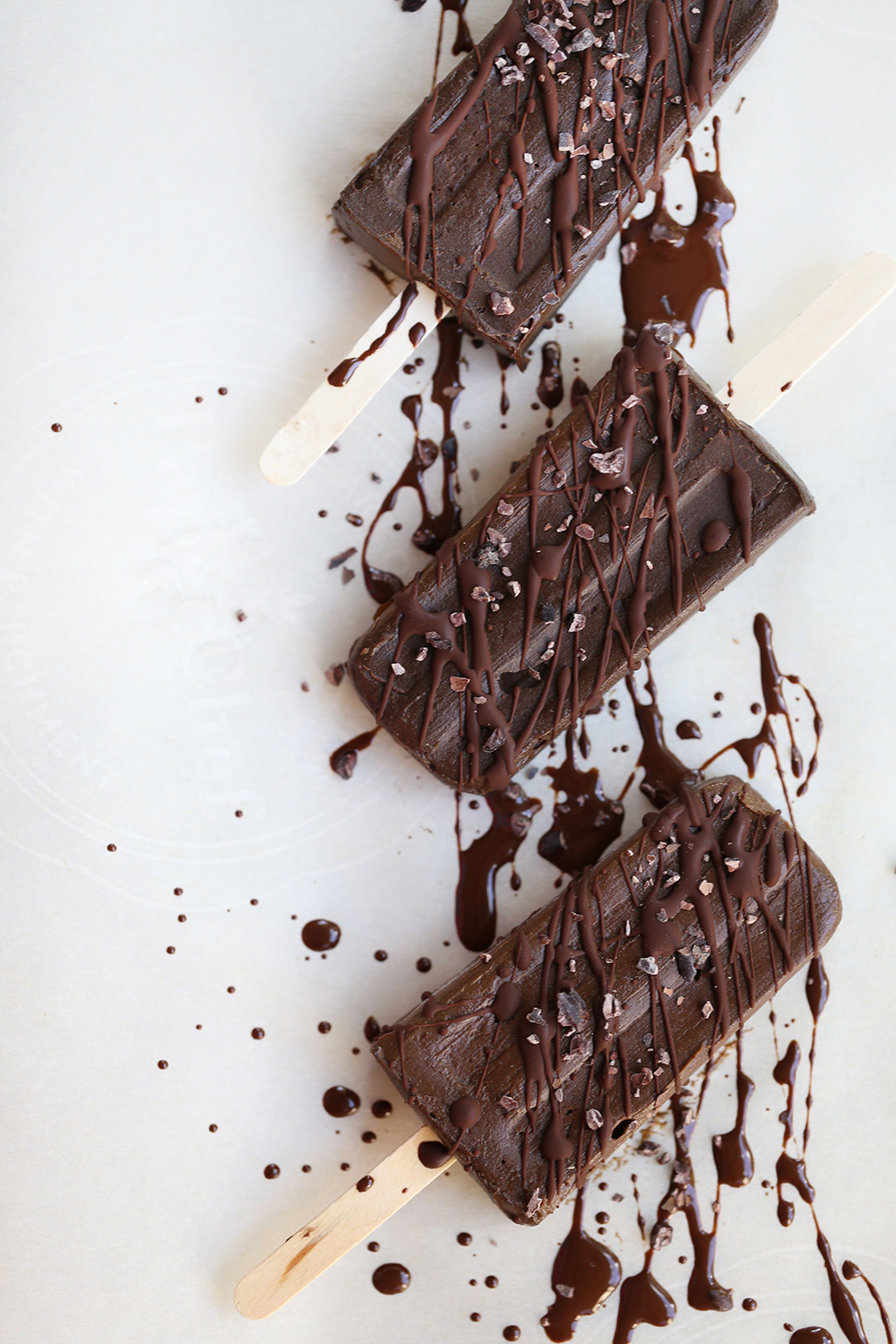 Healthy Fudgesicles
2017-03-12 20:10:25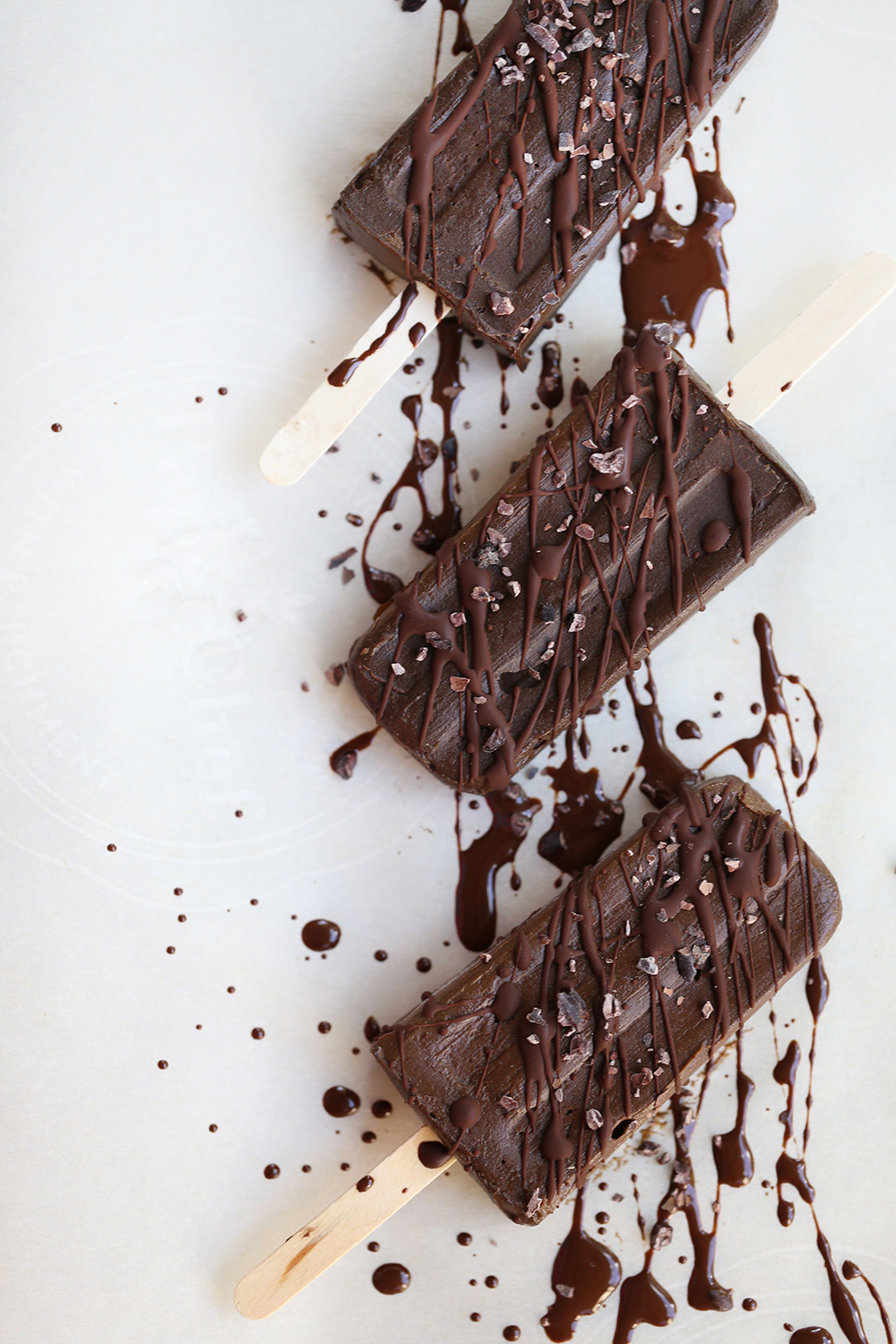 Delicious and healthy 3-Ingredient Fudgesicles that are naturally gluten-free, vegan/ dairy-free & egg-free as well as refined sugar free.
Ingredients
2 large ripe avocados
1/2 cup maple syrup (or other liquid sweetener such as honey*, date syrup or rice malt syrup)
1/4 cup raw cacao powder
Optional toppings
4 squares of dark 72% chocolate, 2 tablespoons of coconut oil, a sprinkle of raw cacao nibs
Instructions
Peel and pit the avocado and scoop into a bowl.
Add in maple syrup and raw cacao and mix in a food processor or with an immersion blender.
Scoop into ice pop moulds. Make sure you fill the moulds all the way to the top and press down firmly.
Freeze for minimum 4 hours.
To serve, run hot water on the moulds to release the pops. Enjoy!
Optional toppings directions
Melt 4 squares of dark 72% chocolate over a double boiler and added 2 tablespoons coconut oil. Stir to mix well and drizzle over already frozen fudgesicles that have been removed from moulds. Optionally, sprinkle with cacao nibs while the chocolate is still wet. Wait a couple of minutes until the chocolate drizzle hardens and enjoy!
* making them with honey would not make them vegan
Pure Ella http://pureella.com/

When you mix these three ingredients; avocado, maple syrup and cacao powder, you get this amazing pudding consistency and flavour. I was lucky to not have enough to make a full pop and I devoured what was left in the bowl. Oh my, it was one of the best puddings I ever ate – so rich and creamy, chocolatey and decadent AND best of all… guilt-free!
So it makes sense to make more than you need because chances are that you won't want to wait 4 hours for all of it…. this way, you could have a little treat right away and and even better treat later :)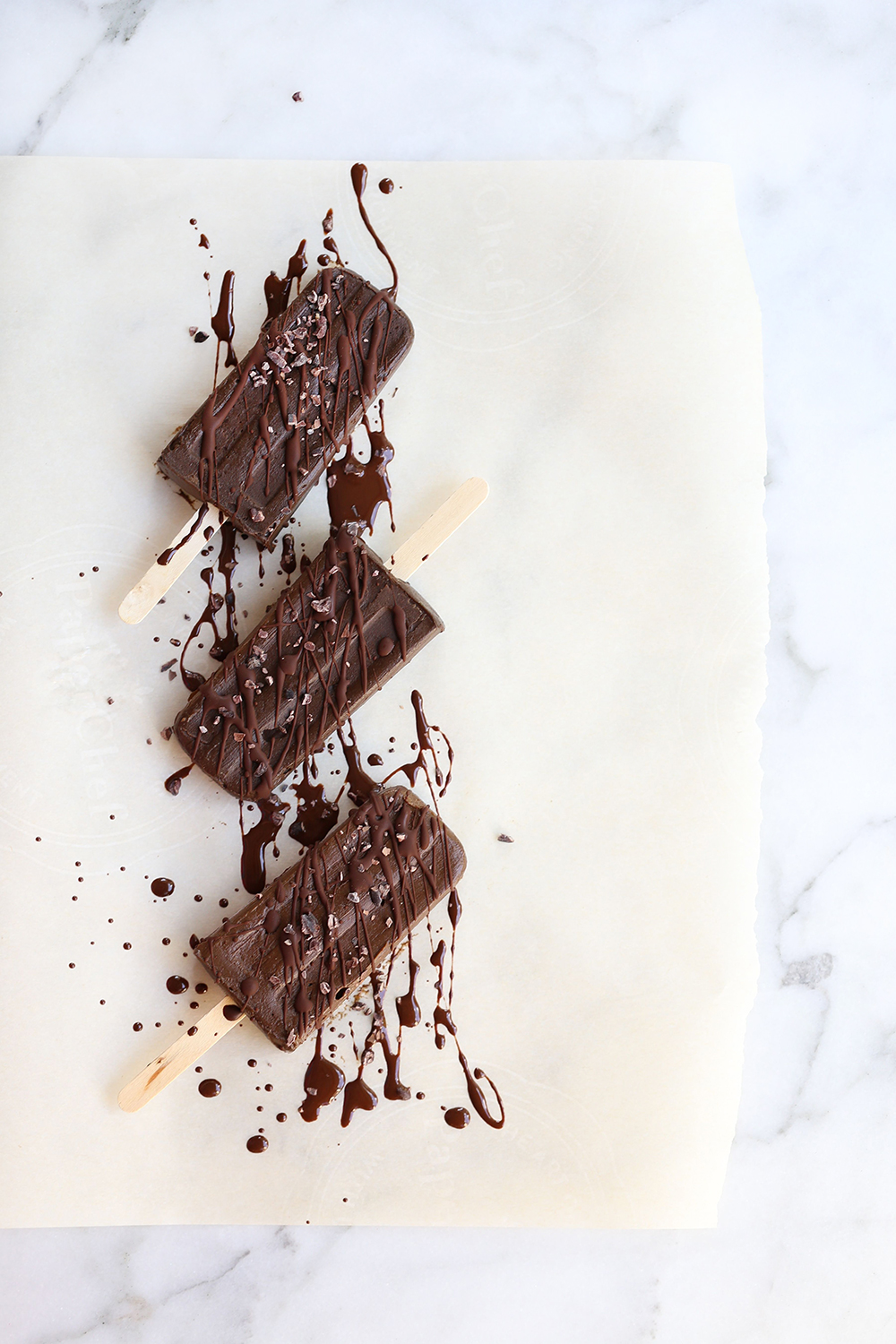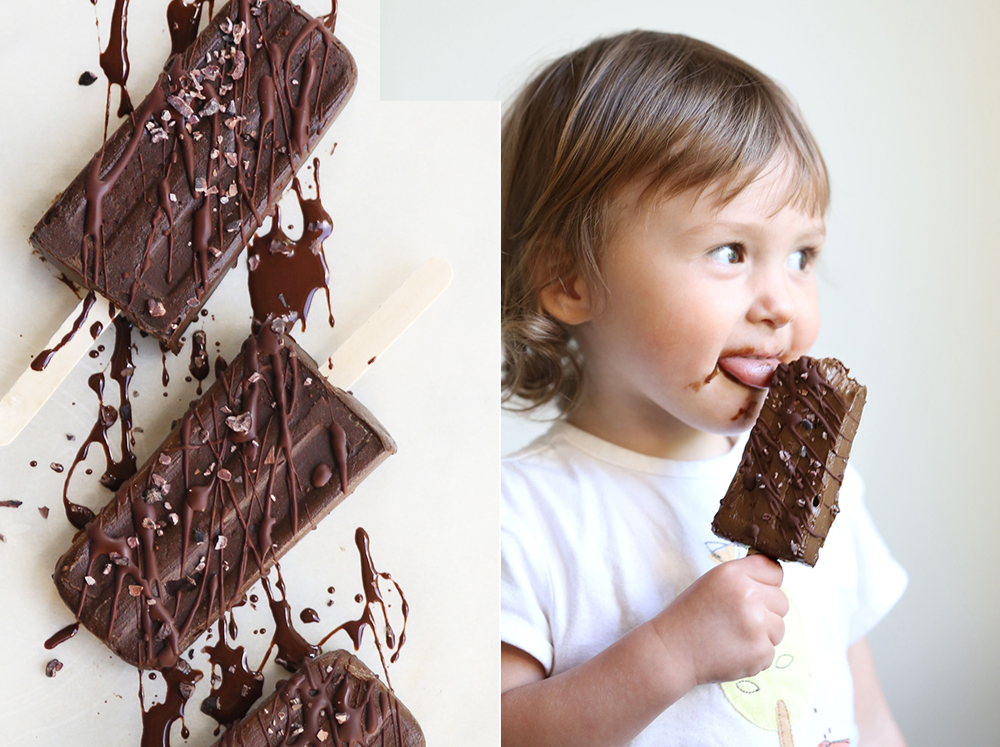 These fudgesicles are amazing in so many ways:
Kids LOVE them! (hopefully all)
They sneak in a green superfood!
These really are healthy fudgesicles! (unlike some recipes that use low-fat milk calling it healthy ;))
They use the simplest ingredients you already have in your kitchen.
They use a healthy sugar (maple syrup is a great natural sweetener that's minimally processed).
They have healthy fats which are essential to your body and brain health.
They DON'T MELT!
There's only a short prep time (no soaking of nuts etc.)
They don't give you brain freeze.
They have a great rich consistency and bite.
They are SUPER SIMPLE to make!
The recipe doubles as an avocado chocolate pudding + an easy fudgesicle recipe.
They are naturally vegan fudgesicles.
They are naturally gluten-free.
They are naturally paleo fudgesicles too.
They contain no eggs, dairy, soy or nuts, making them very allergy-friendly.
They are delicious!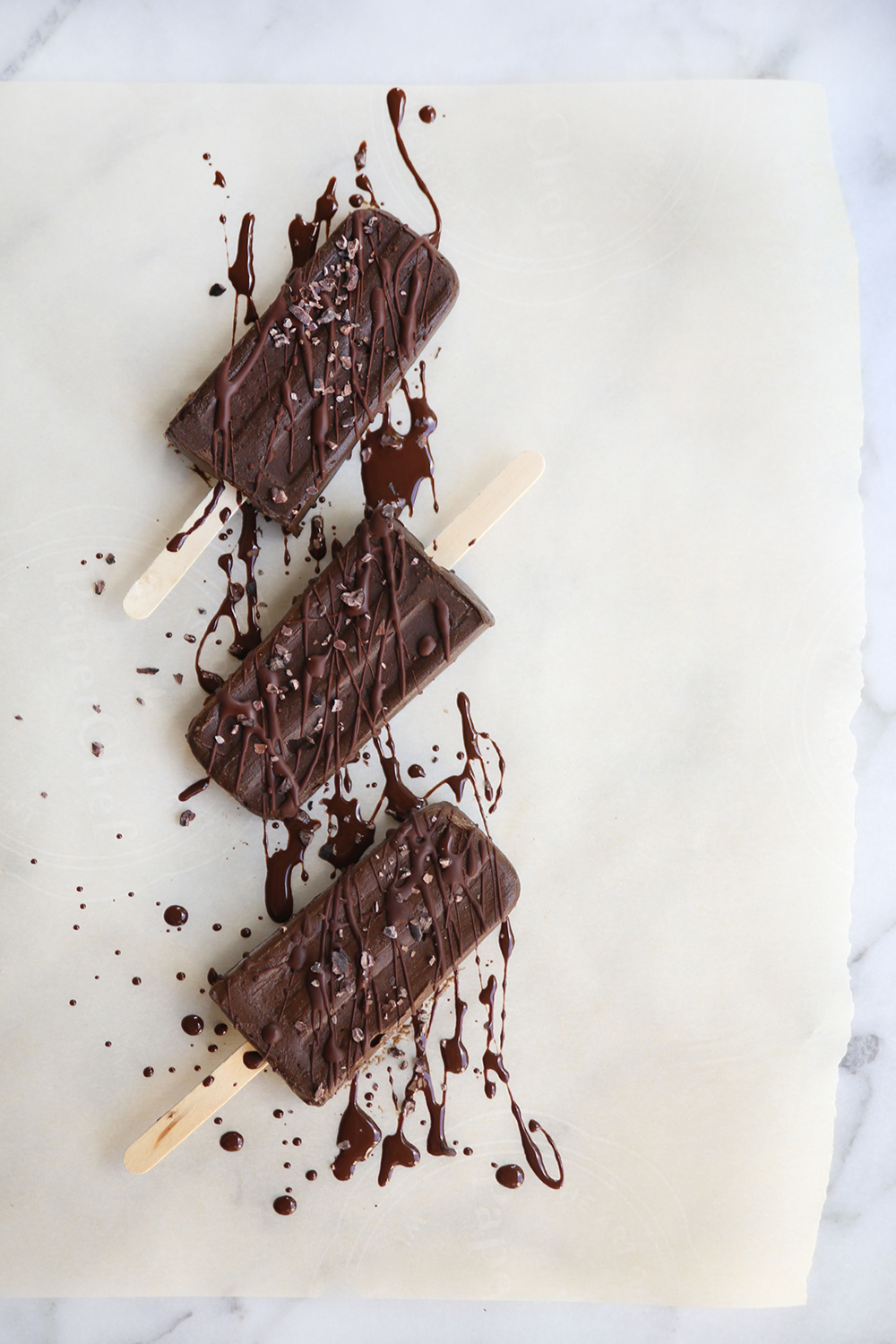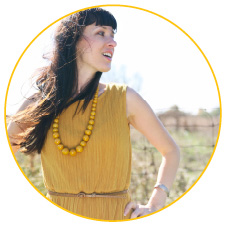 Ella Leché
is a cookbook author ('
Cut the Sugar
'), recipe developer, and photographer/stylist behind Pure Ella; where she shares delicious and healthy recipes. Eating PURE is clean ingredients, whole foods, plant-based nourishment and delicious desserts – with quality ingredients and sweeteners so they're treats with benefits so you won't have to feel deprived or restricted to eat healthier.
Thank YOU for being here!
Follow on social media for daily health & happiness inspiration:

ps. don't forget to share your Pure Ella (PE) recipe creations by tagging them #pureella and
@pure_ella
on Instagram – we repost our favourite photos!