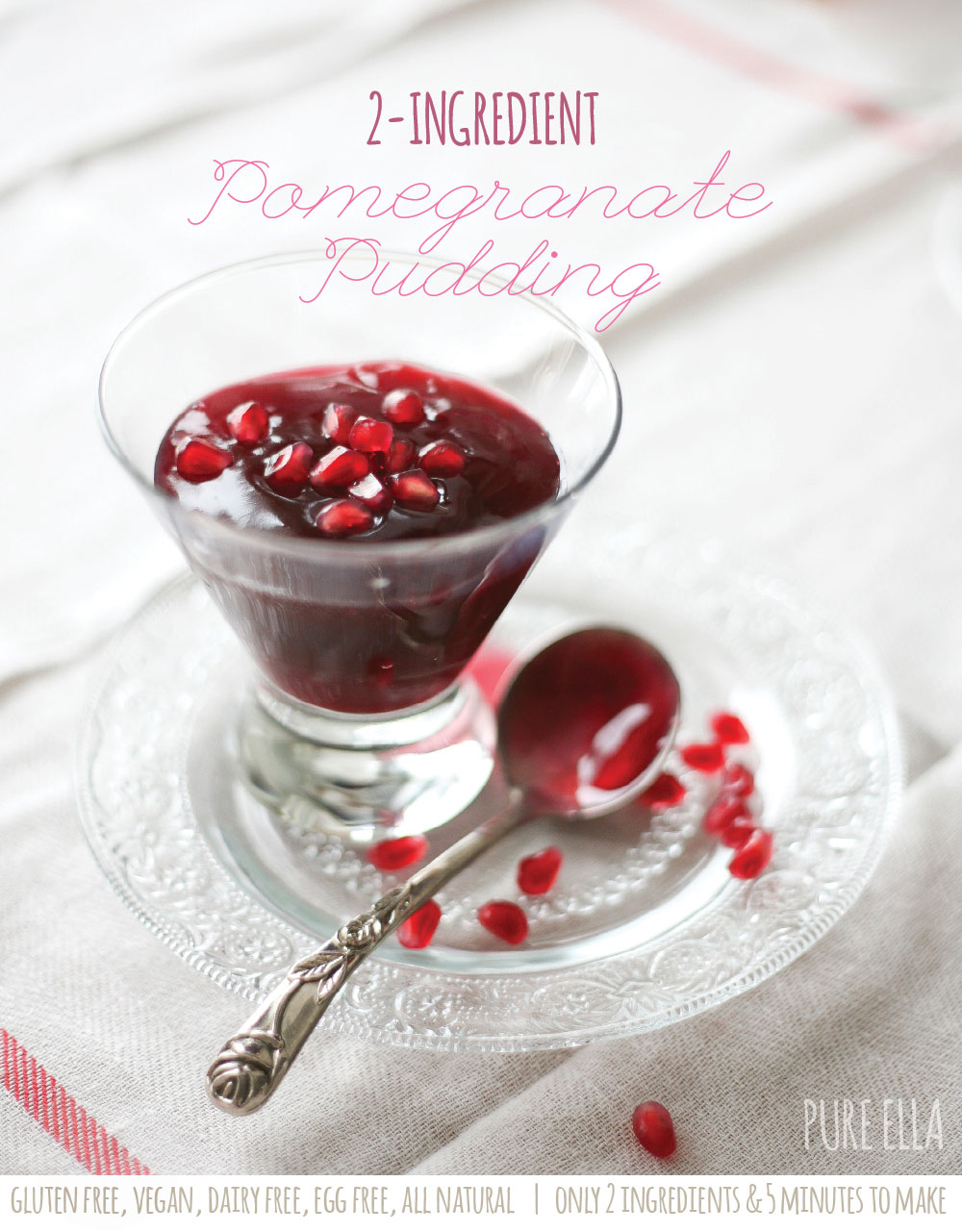 Here's a fun little sweet something that you will enjoy making and eating up so quick – you'll be licking the bowl clean!
It's a very simple, easy to do, 2 Ingredient Pomegranate Pudding!!! Yes, this is serious stuff!!
This is a dessert with minimal effort but with bold wild flavour and it's a hit at our house!
My daughter begs for this pudding…. and it's so nice to have this little vibrant gem up my sleeve whenever she has a little bit of a sweet tooth after dinner ~ I spend 5 minutes in the kitchen and in return I get oodles and oodles of hugs and kisses and "you're-the-best-mommy-ever" endless sayings – this is Pure Love!!!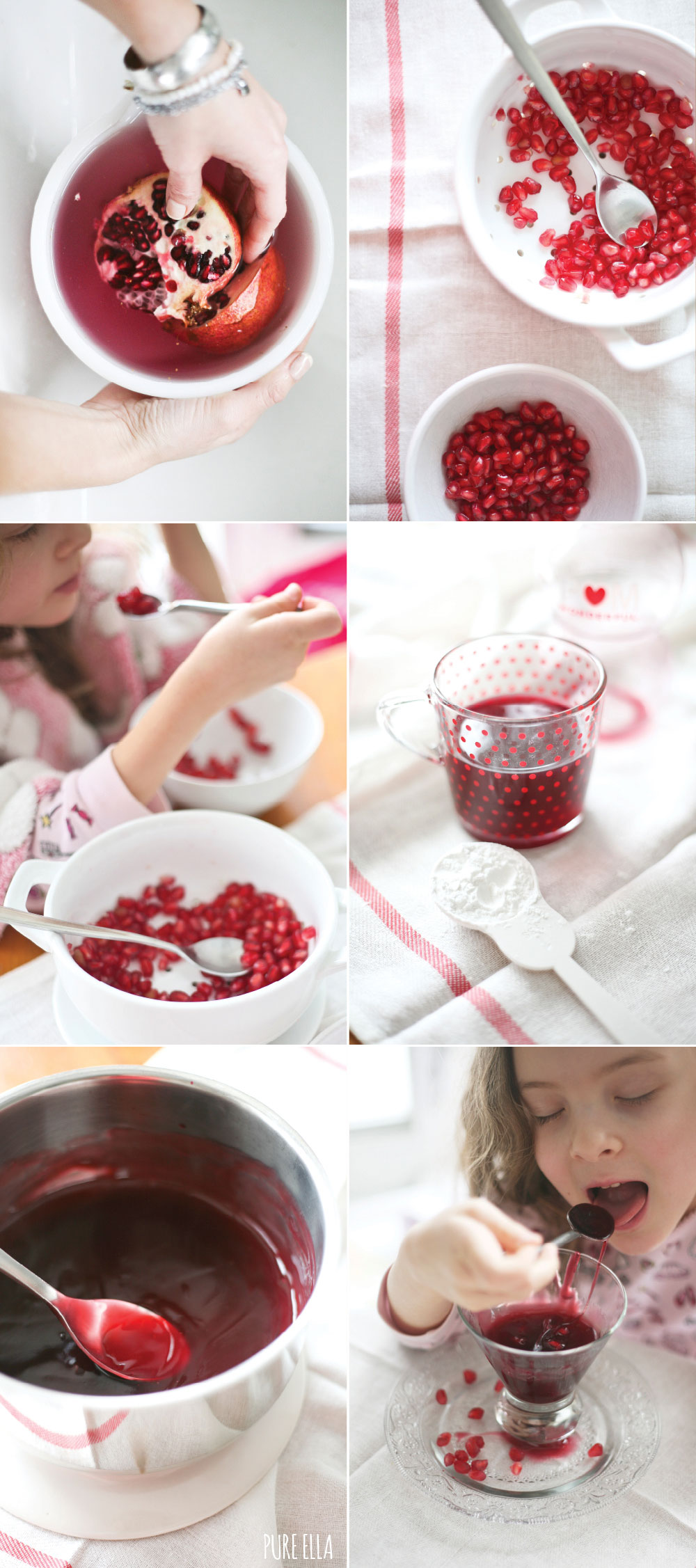 2 Ingredient Pomegranate Pudding  : gluten-free, vegan, quick and easy to make
Ingredients :
2 cups (500 ml) of pomegranate juice
2 tablespoons arrowroot powder
optional : 1 tablespoon of natural sweetener of choice
Directions :
In a small pot, heat 1 1/2 of the juice slowly until hot but not boiling.
Pour the remainder of the cold juice, 1/2 cup, into a mug.
Stir in the arrowroot powder until completely dissolved.
Pour in the juice with arrowroot powder very slowly into the pot with hot pomegranate juice while stirring the pot continuously.
Continue stirring once all the starchy juice is poured in, for another minute or two. Allow the temperature to rise again until it reaches a simmer but not a boil.
Remove from heat immediately. Transfer the pudding into another dish to cool quicker or set aside until it reaches room temperature.
Serve at room temperature, slightly warm on a cooler day… and chilled on a hot day! Don't forget to top with fresh pomegranate arils! Enjoy!!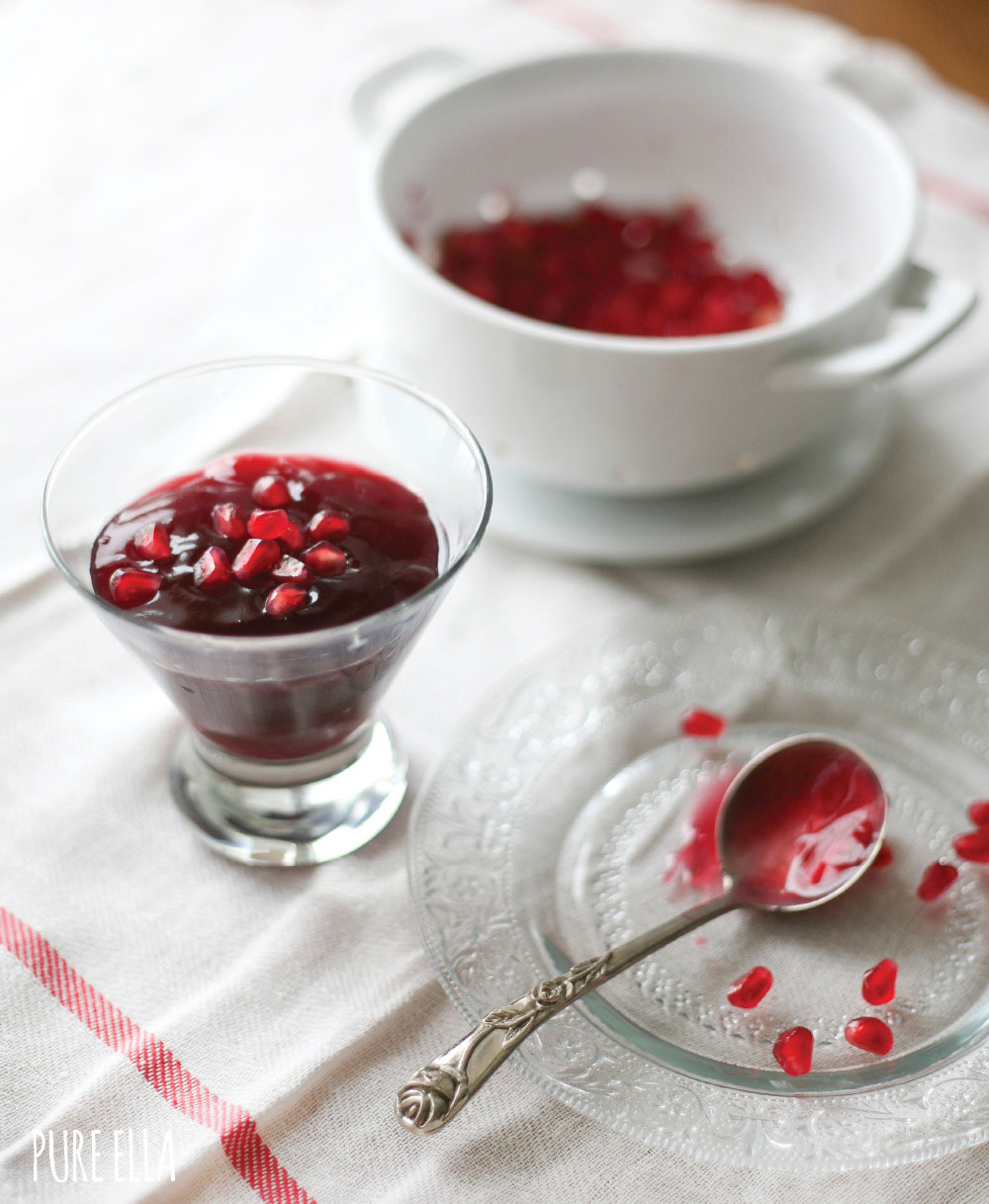 It's that simple. And yes, it's that delicious!!!
We don't stock our pantry with sweets…. I like to make something once in a while, especially on the weekends. But otherwise we're left to fresh fruit and the occasional little dark chocolate or dried fruit.
But… once a while, it's nice to make something that is divine on one of those mundane days where you just want a little extra happiness…. this Pomegranate Pudding is a simple little serving of happiness…. ;)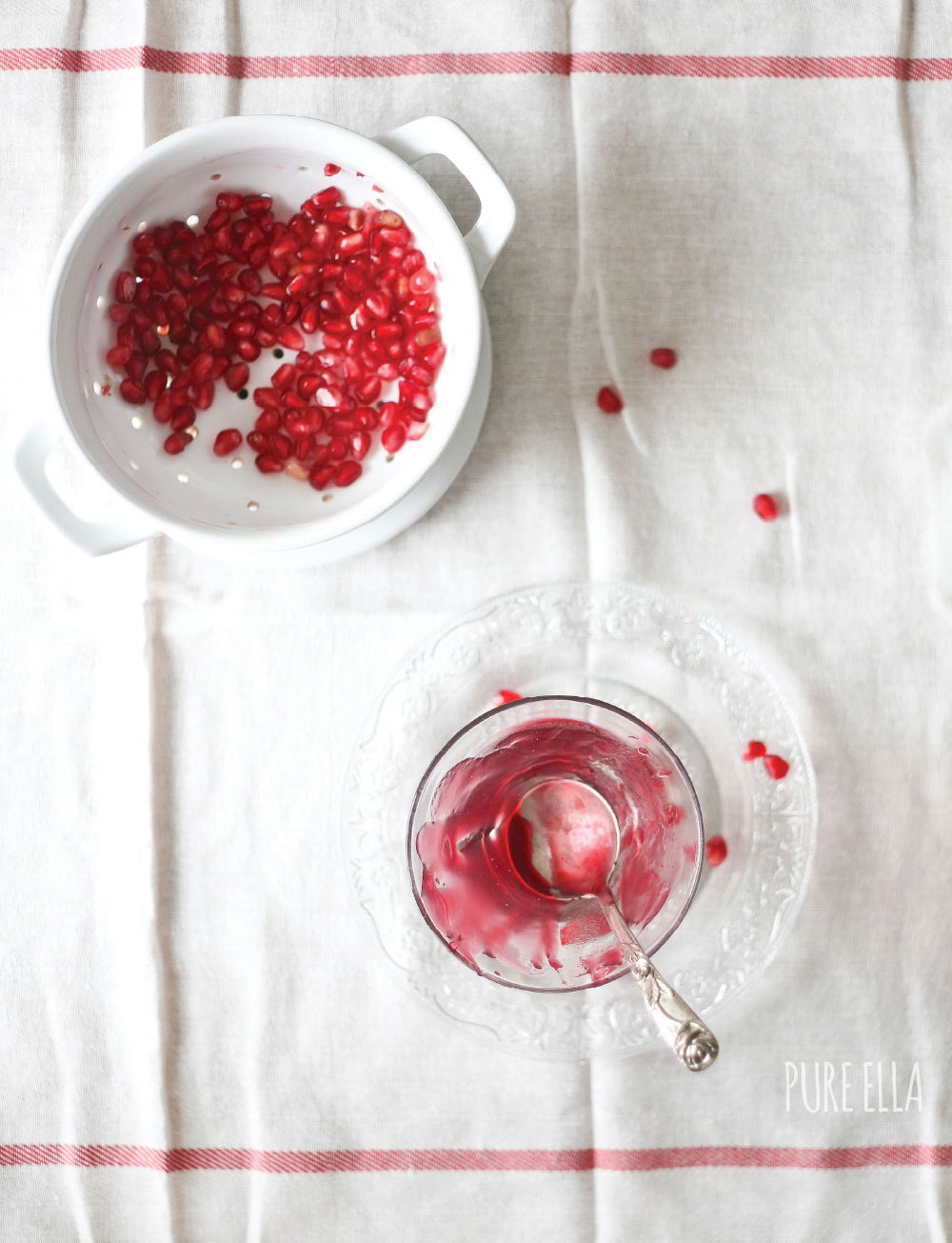 I hope you enjoy this easy pudding recipe! Keep in mind this is super allergy-friendly! A pudding that's dairy-free, vegan, gluten-free, with no sugar added (just the sweetness of the juice) and it's so delicious!!!
I know what you're thinking…. "Can I use any juice for this?" The answer is pretty awesome – Yes! Well, almost! You need a very rich juice to create a delicious fruit pudding. I wouldn't recommend apple or pear juice but something with more zing would be great – like mango, or passionfruit or blackberry – go with a bold taste of the juice and you'll get a bold yummy pudding! Just be sure to choose an all-natural, quality, organic juice whenever possible and be sure it has no preservatives or artificial flavours, colours or sweeteners – these are dangerous toxins that sometimes are really hidden from the front label (read the ingredient list please!)
Let me know how you like this recipe…. and what juice are you thinking of making it with?
♥
Pure Ella
If you're new to Pure Ella, please sign up for email updates and join me elsewhere: 
Facebook

  //  

Pinterest

  //  

Twitte

r  // 

Instagram

 

@pure_ella